Digital Libraries Concentration
The Certificate of Advanced Study in Digital Libraries (CAS-DL) is a technically oriented concentration that allows professionals to advance their skills in creating and managing digital collections—and in doing so, advance their careers.
How are digital libraries studied?
As technologies with special implementation concerns
As large-scale information organization and access tools
As learning environments
As enablers of community information exchange
As arenas for social interaction
Develop technical proficiency
The CAS-DL program provides you with a thorough and technically focused background that explores the unique issues associated with digital libraries. As a CAS-DL student, you will develop an understanding of these issues and be prepared to serve as a designer, decision maker, or creator of digital libraries.
You will develop advanced skills in:
Digital asset management
Information and collection modeling
Design of human-centered, digitally mediated information services
Information policy
Educating digital librarians for the twenty-first century
Our program combines the theoretical study of library and information science with the real-world work of digital libraries. Coursework includes four required CAS-DL core courses, including Systems Analysis and Management (IS 453), Digital Libraries (IS 560), Information Modeling (IS 561), and Metadata in Theory and Practice (IS 562).
What are the components of the program?
32 credit hours of coursework
Completion of a CAS-DL project for 8 credit hours
Oral examination
Pick your project
In addition to completing the core courses and customizing your study through your choice of elective courses, you'll have the opportunity to focus your work on a digital libraries project, which will be developed and completed in consultation with your advisor. Examples of topics explored by CAS-DL students include conducting a usability study of a public access portal, developing a sustainable model for digital libraries in small communities, and stewarding born-digital collections through policies, procedures, and workflows.
Complete your coursework on campus or online
Experience everything our School has to offer, either on campus or online. We understand the importance of flexibility to busy professionals. Our in-person and real-time classrooms offer rigorous academics, peer collaboration, and faculty engagement without having to move to campus. So, you can complete the CAS-DL wherever you are.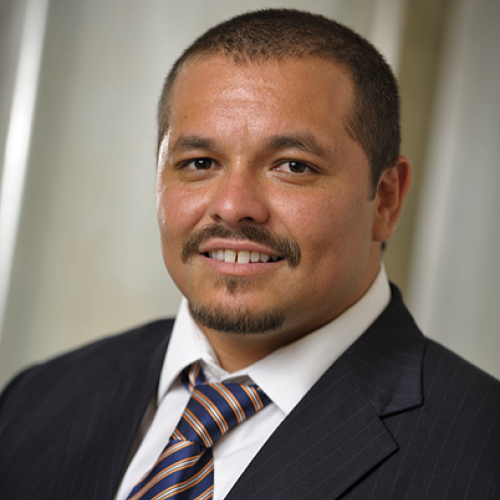 Moises Orozco Villicana,
Director of Enrollment Management