Aiko Takazawa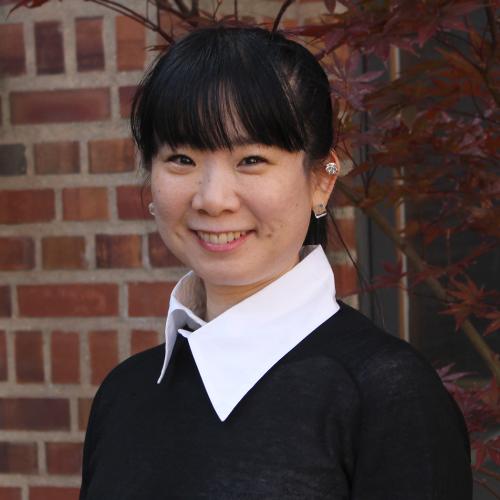 Postdoctoral Research Associate
PhD, Library and Information Science, Illinois; MS, Information, University of Michigan
Room 345, 501 E. Daniel St.
Research focus
I study the experience of people acting on information in the context of mutual aid. My research focuses on collaboration and "finding ways to help with information" drawn from searching as learning, computer-supported cooperative work, organizational transformation, and community innovation.
Honors and Awards
Named in the List of Teachers Ranked as Excellent, University of Illinois Urbana-Champaign, Spring 2020
Doctoral Student Exchange Visits Scholarship for University of California Irvine, September 2012

Publications & Papers
Takazawa, A. & Twidale, M. B. (2021). "Reflecting on Vagueness." Position paper presented at the Workshop "Coping with Messiness in Ethnography" CHI 2021 Online Virtual Conference, May 7-8.
Takazawa, A. (2020). Shared uncertainty: Searching for information to help at a distance in disaster response in a case of "Tutteli to Japan." Short paper accepted and poster presented at the annual meeting of the Association for Library and Information Science Education (ALISE), online, October 14-22.
Takazawa, A., & Twidale, M. B. (2013). When you wish upon a blog: how collaborative information seeking can interleave with CSCW. Paper presented at the CSCW 2013: the 16th ACM Conference on Computer-Supported Cooperative Work, San Antonio, TX. February 23-27.
Takazawa, Aiko. (2013). "Action at a Distance: how ICT are enabling citizens to self-organize aid projects remotely and collaboratively." Dissertation work-in progress paper presented at the Doctoral Colloquium & poster presented at the International Conference on Information Systems for Crisis Response and Management (ISCRAM), Baden-Baden, Germany. May 12-15.
Takazawa, A., & Williams, K. (2011). "Communities in Disasters: Helpless or Helping?" Perspectives on Global Development and Technology, 10, 429-440.
Takazawa, A., Williams, K., & Pederson, A. (2010). "A Community Informatics Approach to Libraries and Digital Divide." Paper presented at BOBCATSSS symposium, University of Parma, Parma, Italy. January 25-27.