Jessica Yi-Yun Cheng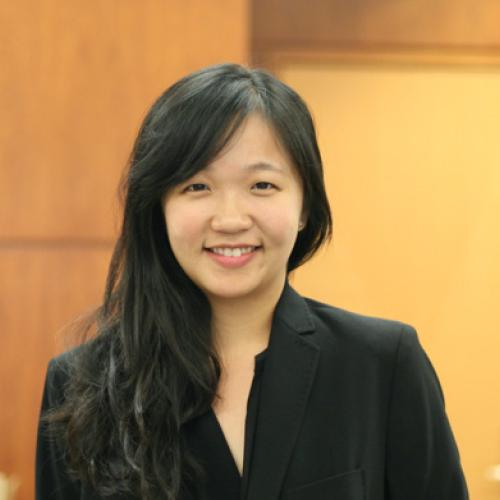 Doctoral Student
PhD, Information Sciences, Illinois (in progress)
MA, Library and Information Science, National Taiwan University, Taiwan, 2015
BA, Library and Information Science, National Taiwan University, Taiwan, 2013
Research focus
My research interests are on topics related to interoperability issues with Knowledge Organisation Systems, especially in the areas of taxonomy alignment. I'm currently working with Professor Bertram Ludäscher on projects where we tried to use RCC-5, logic-based approach to reconcile taxonomies. I'm also interested in ontology mapping, matching problems, and other Semantic Web related topics.
Honors and Awards
LEADS-4-NDP fellowship, 2019
iSchool Student Travel Award, 2017, 2018, 2019
ASIS&T Student Design Competition winner, 2018
– Project: ReTrackers: an automated and standardized solution to tracking retracted paper
NSF Student Travel Grant for US2TS 2018
Phi Tau Phi Scholastic Honor Society Honorary Member of Taiwan, 2013, 2015
Publications & Papers
Cheng, Y.-Y. & Ludäscher, B. (2018). Full of beans: a study on the alignment of two flowering plants classification systems. Proceedings of the 18th European Networked Knowledge Organization Systems Workshop (NKOS 2018). CEUR-WS.org, Porto, Portugal, September 13, 2018.
Dinh, L., & Cheng, Y.-Y. (2018). Middle of the (by)line: Examining hyperauthorship networks in the Human Genome Project . In Proceedings of the 81th Annual ASIS&T Meeting. Vancouver, Canada, 10 November-14 November 2018.
Cheng, Y.-Y., Weigl, D. M., Downie, J. S., Page, K. R. (2018). Towards incorporating the notion of feature shape in music and text retrieval. In Proceedings of the iConference 2018 Annual Meeting, Sheffield, U.K., March 25-28.
Thomer, A., Cheng, Y.-Y., Schneider J., Twidale, M., Ludäscher, B. (in press). Towards alignment of natural history museum database schemas using a logic-based reasoning tool. Knowledge Organization.
Cheng, Y.-Y., Franz, N., Scheider, J., Yu, S., Rodenhasen, T., Ludäscher, B. (2017). Agreeing to disagree: reconciling conficting taxonomic views using a logic-based approach. In Proceedings of the ASIS&T 2017 Annual Meeting, Crystal City, Virginia, USA, October 27-November 1st. IDEALS: http://hdl.handle.net/2142/97907
Kiryakos, S., Sugimoto, S., Lee, J.-H., Jett, J., Cheng, Y.-Y., Downie, J. S. (2017) Towards a Conceptual Framework for Superworks. In Proceedings of the JADH 2017 conference, Kyoto, Japan, September 11-12.
Cheng, Y.-Y., Chen, H,-H. (2016).Towards a seamless multilingual semantic web: a study on constructing a cross-lingual ontology. In Proceedings of the ASIS&T 2016 Annual Meeting, Copenhagen, Denmark, October 14-18.