Noah Samuel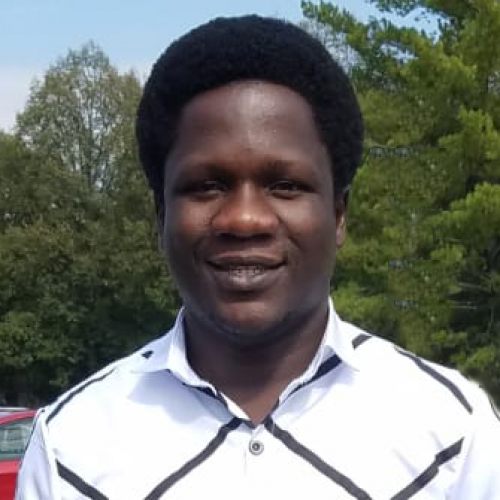 PhD in Library and Information Science, University of Illinois at Urbana-Champaign (in progress)
Master of Information Science, Africa Regional Centre for Information Science, University of Ibadan, Nigeria, 2014
B.Sc. Communication Technology, Lagos State University, Nigeria, 2010
Research focus
My research interests lie in the intersection between people and technology; I am interested in how people innovate with technology in a community setting and most importantly the potential for entrepreneurial development in local maker labs and the lessons that can be learnt from such labs. Should we be excited about the maker culture as it is currently being promoted in the US and are there lessons and potential benefits for African countries that may want to adopt this initiative in promoting innovation among its teaming youths?
Publications & Papers
Samuel, N. O. (2016). Research Support and Open Access: Notes from Nigeria. Afr. J. Lib. Arch. & Inf. Sc. 26 (1), 17-29 http://hdl.handle.net/2142/90055
Kacunguzi, D. T., & Samuel, N. O. (2016). Assessment of Nigerian and Ugandan LIS Programs in Meeting the Demands of the Digital Age. QQML International Conference. London: ISAST.
Samuel, N. O. (2016, March 14). How Consumers of Telecommunication Services Perceive Service Providers: An Empirical Study from Nigeria. University of Havana/University of Illinois Joint LIS Symposium. Havana, Cuba.
Samuel, N. O. & Olatokun, W. (2014). Telecommunication Services Provision in Nigeria: Consumers' Perspectives on Information Provision, Advertising and Representation of Services. Afr J. of Comp & ICTs, 7(5). 63-76. http://hdl.handle.net/2142/88828
Samuel, N. O. (2014). Consumers' Perception of Nigerian Mobile Telecommunications Service Providers' Code of Practice Regulation. Unpublished Master's Thesis. Ibadan, Oyo, Nigeria: Africa Regional Centre for Information Science, University of Ibadan.
Samuel, N. O. (2010). Evaluation of Internet Usage among Senior Secondary School Students in Public Schools in Lagos State. First Degree Project. Lagos, Nigeria: School of Communication, Lagos State University