Celebrate 25 Years of Online Education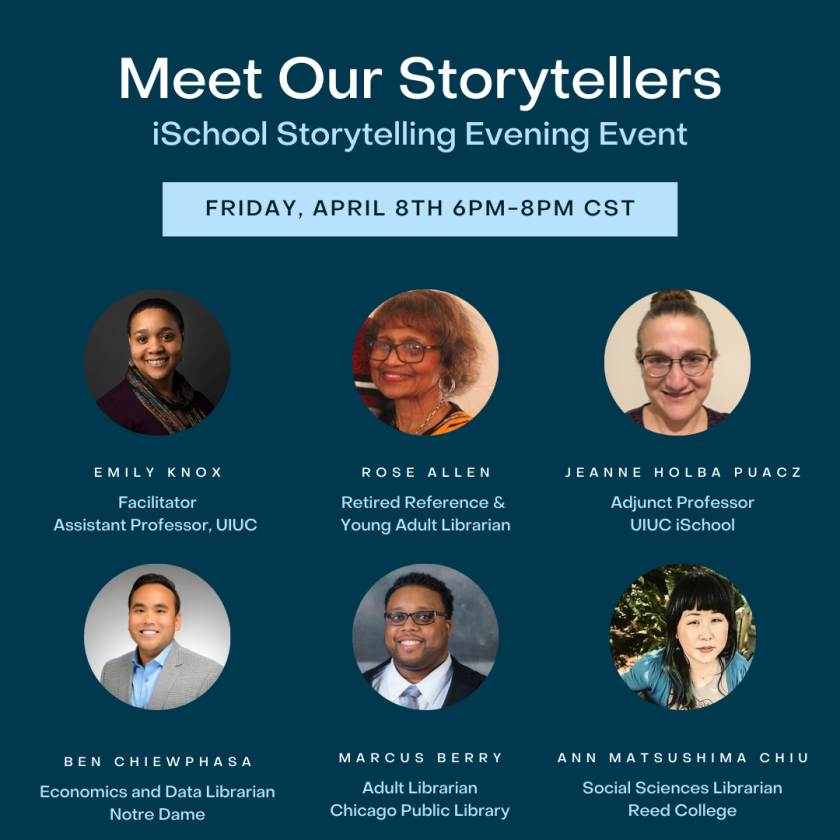 Join the School of Information Sciences at the University of Illinois and the School of Information at Florida State University as we jointly celebrate 25 years of online education!
iSchool Leep alumni and instructors will share their personal reflections on the program. Featured speakers include:
Jeanne Holba Puacz (MS/LIS '92)
Rose Allen (MS/LIS '01)
Ann Matsushima Chiu (MS/LIS '15)
Marcus Berry (MS/LIS '18)
Ben Chiewphasa (MS/LIS '19)
Associate Professor Emily Knox (MS/LIS '03) will serve as the iSchool's facilitator for the evening.
All iSchoolers (Leep and on-campus) are welcome to join us!
Questions? Contact Jill Gengler
This event is sponsored by iSchool Alumni Affairs