Student Development Opportunities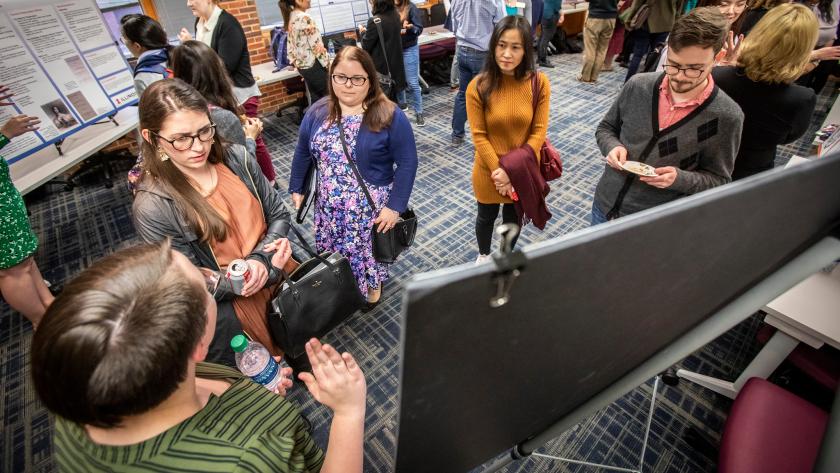 The iSchool offers and promotes many opportunities for students to interact with Student Affairs and prepare for successful careers. These opportunities complement and support the education and professional development of students.
Student affairs and advising
Career Exploration Month – held each October
During the month of October, just before spring registration begins, many events are planned for students to explore courses and pathways. Some events include informational workshops, open audit of courses, and IgNight course previews.
Graduate Minors Workshop – held each fall semester
Students are invited to a workshop sharing information about available graduate minors on campus, including core requirements for each.
MSLIS & MSIM Advising and Registration Information Sessions – held each March and October
Join the advising staff for degree-specific advising sessions (on campus and online) to discuss course registration, new courses for the semester, and related advising and registration questions.
Career preparedness
Master's Student Showcase – held every spring
The showcase is an opportunity for MSLIS, MSIM, and CAS students to present projects, research, or other works of interest to the iSchool community in both a poster session and lightning talk format.
Job Search Workshop Series – held every spring and summer
This workshop series is designed for anyone who is currently job searching, plans to begin a job search, or has questions related to the job search. Emphasis is on job searches higher education, public and/or nonprofit organizations, and corporate/private industry.
Additional resources
iSchool newsletters – ongoing in spring and fall semesters
Students in each program (MSLIS, MSIM, Bioinformatics, and PhD) receive a weekly email with upcoming events and opportunities.
Graduate College Student Events Calendar
The Graduate College Student Events Calendar highlights opportunities that are offered both on campus and online.