Welcome to the Help Desk! We want to make the technology you use as simple and stable as possible so that you can focus on your studies. That being said, problems will occur and you may need support from time-to-time. We hope you will quickly discover that we are the friendliest support staff you have ever met, and that you can come to us with just about any question you can think to ask!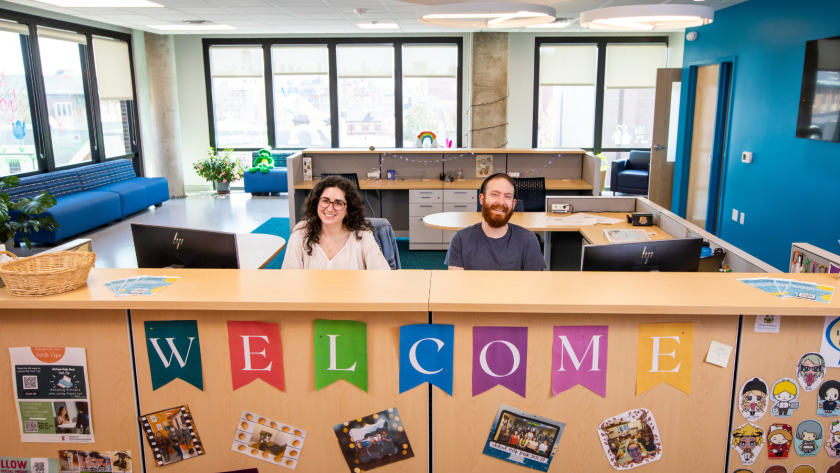 Before classes begin
Make sure you can meet the laptop requirement.
Claim your Net ID. You will need your Admit ID (found in your admission letter) and your University ID Number.
Set your recovery options in case you forget your University of Illinois password.
Log in to your University of Illinois email account and either check it regularly or have it forwarded.
Log in to Zoom to activate your account and then sign on with SSO.
Log in to Canvas, the learning management system used by the iSchool.
On-campus students
Become familiar with our building facilities and hours.
Get your mobile device on the wireless network.
Learn how to check out audio/visual equipment.
Learn more about technology resources
Have any questions? Contact the Help Desk!
ischool-support@illinois.edu
217-244-4903 or 800-377-1892
@iSchoolUI_Tech via Twitter

Help Desk
4th Floor, 614 E. Daniel Street
Hours of Operation:
Monday - Thursday: 8am - 6pm Central Time
Friday: 8am - 5pm Central Time
To report after hours building emergencies, please call Campus Police at (217) 333-1216.