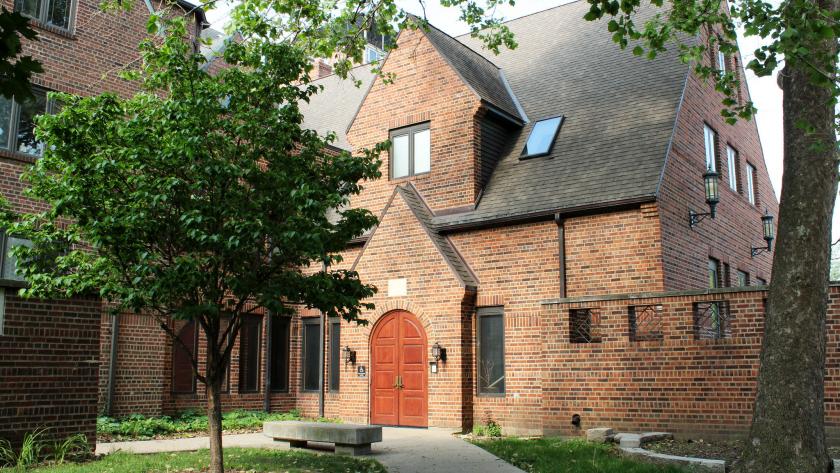 Building Access
Significant modifications have been made to iSchool building access during COVID-19. If you have questions, please call or email Assistant Director of Facilities Tad Schroeder at tjschroe@illinois.edu or (217) 841-4540.
Room reservations will only be permitted Monday - Friday from 9:00 a.m. - 4:30 p.m. By reserving a room, you agree to comply with social distancing, PPE guidelines, and occupancy limitations (see below), which will be posted outside each room.
As recommended by the University, meetings should be conducted virtually if possible, even if employees are physically present in the iSchool building. In-person meetings should be held only when absolutely necessary, and a virtual option should be provided for those who wish to participate remotely.
All meeting participants must be University-affiliated individuals who are in compliance with the University's COVID-19 testing requirements. If compliance with these guidelines is continually disregarded, individuals will lose their ability to reserve space in the building.
Three meeting rooms are available for faculty, staff, and students to reserve during business hours:
Room 131 (15 people maximum)
Room 242 (7 people maximum)
Room 12A (11 people maximum)
To reserve a room, please email ischool-rooms@illinois.edu.
Please note that all room requests are considered tentative until you receive a confirmation email that your request has been accepted.
Room Details
| | | | | | | | | |
| --- | --- | --- | --- | --- | --- | --- | --- | --- |
| Room Number | 12A | 46 | 53 | 109 | 126 | 131 | 242 | 341 |
| Built-in PC | X | X | | X | X | X | X | |
| Built-in Mic | | | | | X | X | X | |
| Projector | X | X | | X | X | X | X | |
| LED Screen | | | X | | | | | X |
| VGA Input | X | X | | X | X | X | | X |
| HDMI Input | X | X | X | X | X | X | X | X |
| DVD Player | X | X | | X | | X | | |
| Wireless Mouse/Keyboard | | | | X | X | X | X | |
* including one teaching station