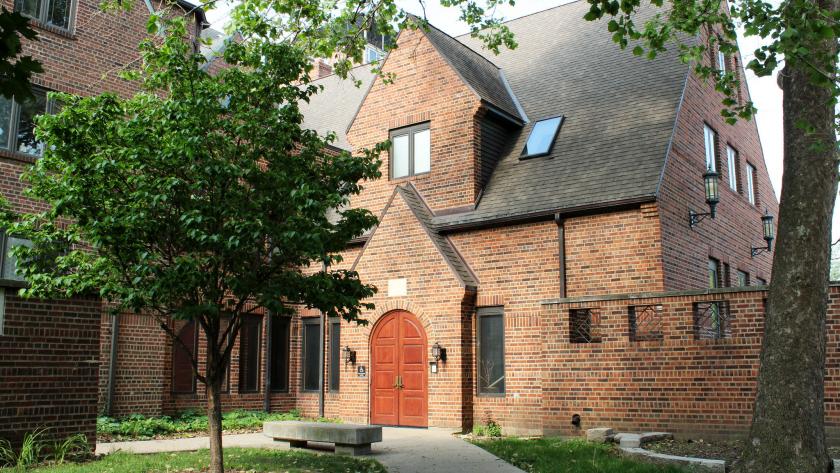 Building Access
The iSchool building, located at 501 E. Daniel St., Champaign, IL, is open from 7:00 a.m. to 6:30 p.m. on all University business days. Current iSchool students, faculty, and staff have 24/7 swipe access.
If you have accessibility needs for a special event or for employment reasons, please contact Assistant Director of Facilities Tad Schroeder.
Reserving an iSchool room
Rooms 12A, 46, 53, 126, 131, and 242 are classrooms (hybrid). Rooms 109 and 341 are meeting rooms.
Requests for rooms in the iSchool Building will be approved for the current semester only. Recurring meeting requests will only be accepted for the current semester. Please submit a new request each semester.
Requests for future semester dates will remain tentative until classes have been finalized.
Fall semester: approximately July 1
Spring semester: approximately December 1
Summer: approximately May 1
If your meeting/event requires technical support, please submit the Audio/Visual Support Request Form.
If your meeting/event requires special layout arrangements, please contact Assistant Director of Facilities Tad Schroeder at least one week prior to your event.
If your meeting/event is cancelled, please email ischool-rooms@illinois.edu to cancel the reservation so that the room can be made available to others.
Please note that due to internal demands for space requests, we are currently not able to accommodate requests from non-iSchool groups.
There are two options available to reserve a room in the iSchool Building:
Using your personal Outlook calendar, create a meeting and invite the preferred room via Scheduling Assistant.
Email ischool-rooms@illinois.edu with the following information: title of meeting/event, date(s) of meeting/event, time of meeting/event, number of people you expect to attend, and preferred room (if applicable)
A confirmation email with the details will be sent once the request has been completed.
Please note that all room requests are considered tentative until you receive a confirmation email that your request has been accepted.
Room Details
| | | | | | | | | |
| --- | --- | --- | --- | --- | --- | --- | --- | --- |
| Room Number | 12 | 46 | 53 | 109 | 126 | 131 | 242 | 341 |
| Seating* | 34 | 37 | 36 | 16 | 134 | 30 | 15 | 15 |
| Built-in PC | X | X | | X | X | X | X | |
| Built-in Mic | | | | | X | X | X | |
| Projector | X | X | | X | X | X | X | |
| LED Screen | | | X | | | | | X |
| VGA Input | X | X | | X | X | X | | X |
| HDMI Input | X | X | X | X | X | X | X | X |
| DVD Player | X | X | | X | | X | | |
| Wireless Mouse/Keyboard | | | | X | X | X | X | |
* including one teaching station