We're here to help
As one of the nation's top schools for information professionals, we not only provide you with the education you need to lead the field, we support you as you explore and establish your career path. Our knowledgeable staff will help you examine career options, identify learning opportunities, and navigate the job search.
Our career services team provides*:
Writing guidance for resumés and cover letters
Interview prep
Assistance in identifying practicum, internship, and experiential learning opportunities
Job search help
Mentoring
Connections with working professionals who can answer your career questions
*Services apply to currently enrolled students in the iSchool. Alumni of the iSchool are eligible for one career advising session after graduation.
Gain valuable experience
There is no better way to explore your career path and prepare for your future than to get practical experience. Our Practicum (IS 591) provides that opportunity. You'll work under the supervision of an experienced information professional and benefit from the guidance of a faculty member. By completing 100 hours of onsite work as well as reflection assignments, you'll gain valuable knowledge and skills that will put you on the path to career success.
Connect with a mentor
Get connected and find out more about the field through our Professional Mentor Program. Over the course of a semester, you'll talk to your mentor via Skype and, if convenient, plan a half-day job shadow. It's another way we support your career goals and help you establish a job network.
Explore job opportunities
Our School is highly regarded, and employers from across the country actively recruit our talented graduates. We make it easy to find opportunities through Handshake, a powerful tool for sharing entry-level jobs, hourly positions, internships, practicums, volunteer opportunities, and campus assistantships. Employers can search student profiles and public resumés. Sign-in to Handshake with your NetID and password to get started.
Employers looking to engage with students should contact Assistant Director of Employer Relations Michele Plante, (217) 333-1102, mplante@illinois.edu.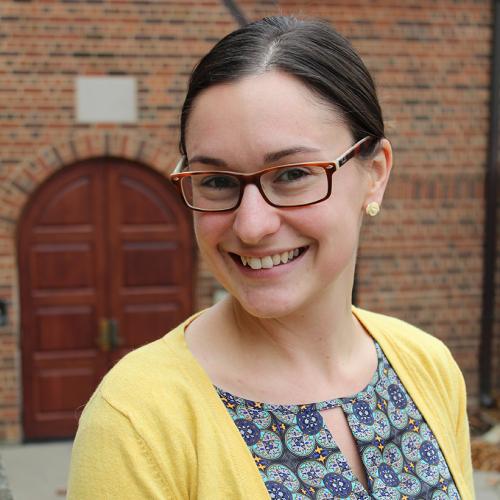 Rebecca Hodson,
Assistant Director of Career Serves
Upcoming Career Services Events