Activating Community Voices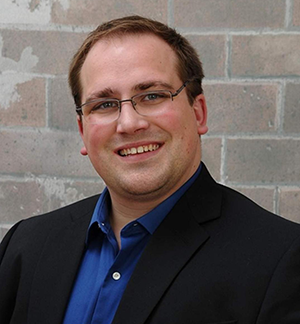 iSchool Adjunct Lecturer Zachary Stier will present "Activating Community Voices," as part of the IS 400 Colloquium.
Activating Community Voices is an immersive and educational learning experience to understand the dimensions of equity spearheaded at Ericson Public Library in Boone, Iowa. In 2021, the library was awarded a Libraries Transforming Communities grant to develop and implement an equity symposium, where citizens and professionals learned about the dimensions of equity from leading experts and engaged in conversations together. Learn more.
Although the grant period has ended, Activating Community Voices is an active library project led by Dr. Zachary Stier. Stier will lead a presentation on how this project has brought the library to the forefront in the facilitation of community dialogue and the use of data storytelling. He'll also tell us what lies ahead for the project.
Stier is the director of children's services at the Ericson Public Library and founder and president of Mr. Z and Company, LLC, a consultant firm for educators and librarians.