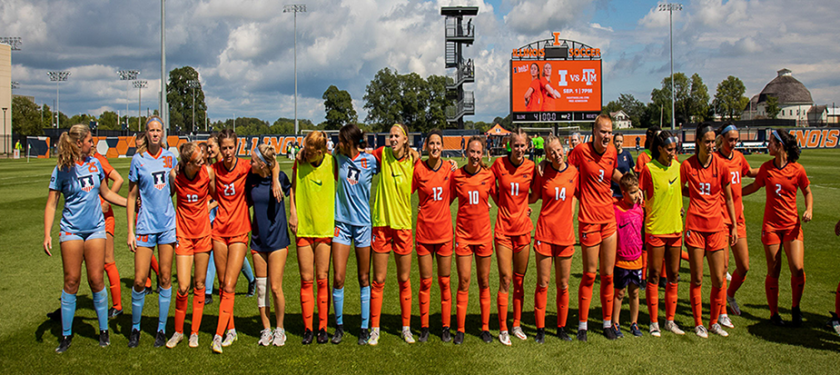 iSchool students, faculty, staff, and alumni are invited to tailgate together and watch the Illini soccer team take on Michigan State.
The tailgate will be from 11:00 a.m.-1:00 p.m., with food and yard games provided. The soccer match begins at 1:00 p.m. (there is no cost to attend). Please come any time before or during the match to hang out!
Friends and family are welcome to attend this event with you! Be sure you wear orange and blue as we cheer the Illini on to victory!
Please RSVP by Monday, September 5.
Click here to view a map of where we will be tailgating (east of the fields, box shaded over 'Spectator Grass Parking')!