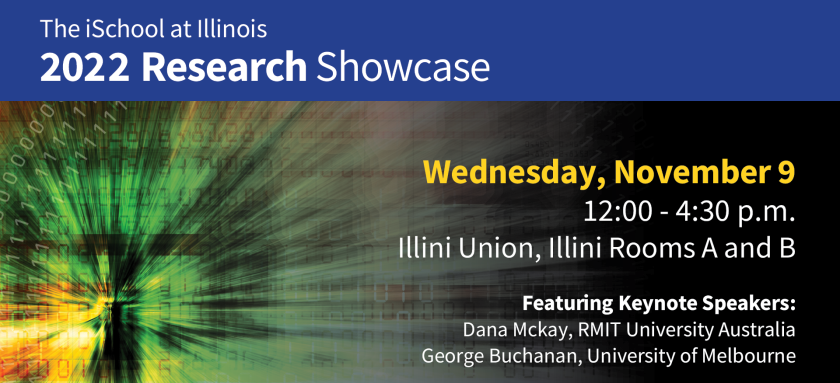 Each year, the Research Showcase shares human-centered, interdisciplinary research through a keynote speech and a series of short presentations and posters.
Schedule of Events
12:00 – 1:00 p.m. Poster Session I
1:00 – 1:30 p.m. Keynote Speaker
1:30 – 2:15 p.m. Presentation Session I
2:15 – 2:45 p.m. Break
2:45 – 3:30 p.m. Presentation Session II
3:30 – 4:30 p.m. Poster Session II
Refreshments will be provided during the poster sessions.
Keynote
Dana Mckay, Senior Lecturer, Innovative Interactive Technologies, at RMIT University, Australia, and George Buchanan, Associate Professor, Computing and Information Systems, University of Melbourne will deliver the keynote, "More comfortable with Chaos: The Case Against Search in a Beautiful World."
This event is sponsored by iSchool Research Services