Virtual Accountability & Focus Hour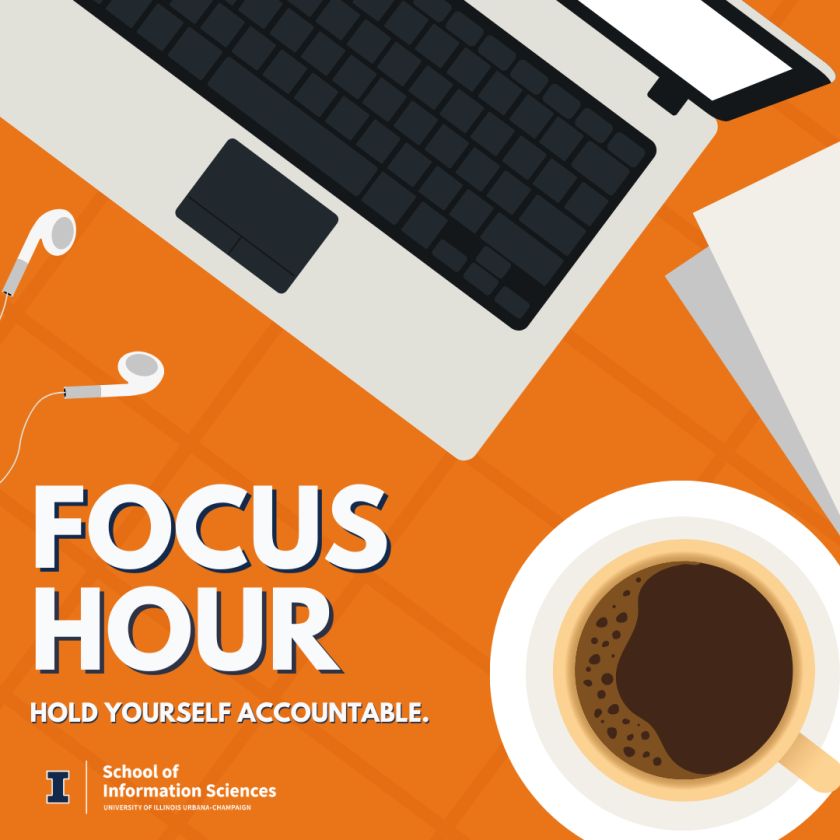 Do you work better if you have other focused students to help you stay on task?
Each week, we'll get together for a one-hour co-working session via Zoom. Turn your cameras on and your sound off — this will be an hour of 100-percent silent focus time.
Zoom meeting room password: Focus
Questions? Contact Lauryn Lehman.
This event is sponsored by iSchool Student Affairs