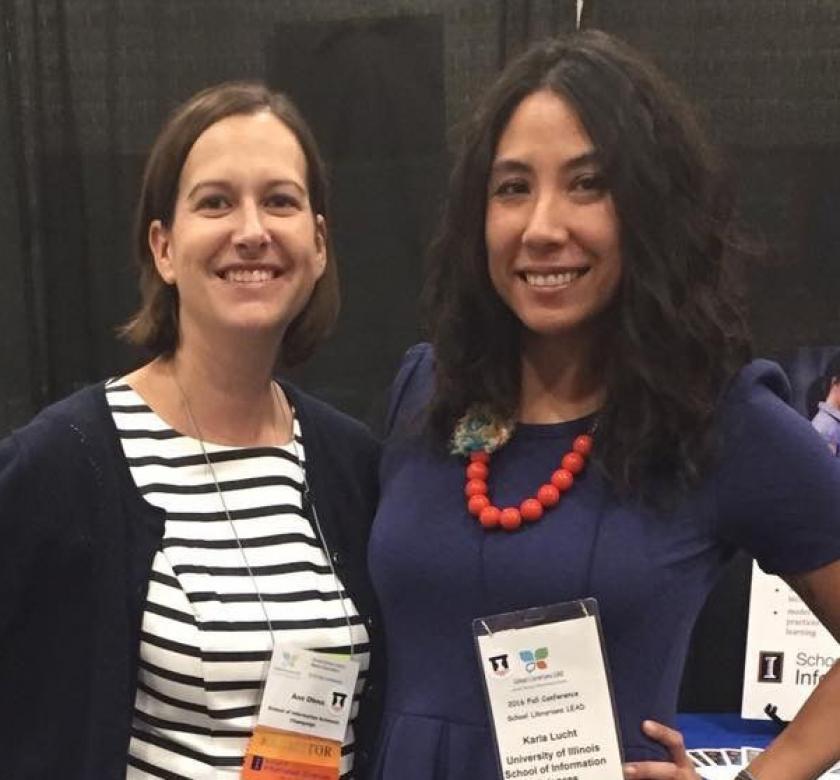 Karla Lucht, graduate studies advisor and coordinator of continuing education, and Ann Ohms, K-12 program coordinator, will present at the 30th annual Illinois School Library Media Association (ISLMA) Conference in Springfield. The theme of the conference, which will be held October 19-21, is "30 Years and Shining Bright."
Lucht will give the talk, "Social Justice in Youth Literature," during a professional development pre-conference workshop on October 19, and "Infusing the Collection and Curriculum: Social Justice in Non-fiction," on October 20. Ohms will serve as a panelist and moderator for the session, "Building and Leveraging Your Professional Learning Network (PLN)," on October 20. They will give a joint talk, "Are You Future-Ready? Explore Continuing Education at the iSchool at Illinois," on October 21.
ISLMA supports lifelong learning by the students of Illinois through "leadership and support for the development, promotion, and improvement of the school library media profession and programs in Illinois."
The iSchool will hold an evening reception at the conference on October 20 from 5:30-6:30 p.m. in room B7 of the Bank of Springfield Center. All current students and iSchool alumni are welcome to attend.