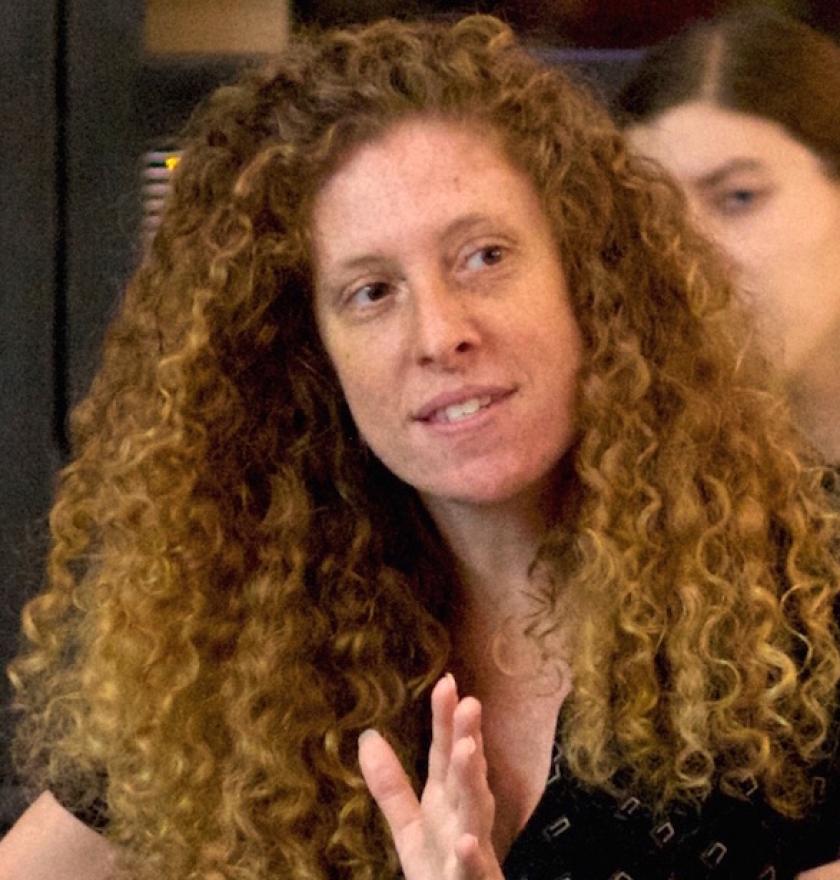 Laurie Allen, director for digital scholarship at the University of Pennsylvania Libraries, has been selected by the iSchool faculty as a research fellow for the 2017-2019 academic years. Research fellows are chosen because their work is relevant to the interests of the School's faculty and students. During the period of their appointments, fellows give at least one public lecture.
Allen leads a group working to expand the capacity of faculty and students at Penn to create and share scholarship in new forms, including data management and curation, mapping, digital humanities, and open-access publishing. As part of her involvement in the multi-institutional IMLS-funded "Collections as Data" National Forum grant, she is working to support new approaches to collecting, sharing, publishing, and caring for materials that are (or should be) held by cultural heritage organizations.
Allen is interested in public data literacy and publicly engaged digital collaborations. Since 2014, she has served as the research director for Monument Lab, a public art and civic research project in Philadelphia that recently launched a city-wide exhibition and public data project. In addition, she is a key organizer of Data Refuge, a project in Penn's Program in Environmental Humanities that aims to protect copies of federal environmental and climate data through a distributed network, bring together volunteers to protect climate research, and call attention to the relationship between data and communities.
Before joining Penn Libraries in 2016, Allen worked as the coordinator of digital scholarship and services at the Haverford College Library. She holds a bachelor's degree in philosophy from Bard College and a master's of library and information science from Simmons College.

"I'm tremendously honored and pleased to be a research fellow at the iSchool," said Allen. "As a practicing librarian without a long list of publications, I am not used to thinking of myself as a researcher. That makes this opportunity to share what I have learned especially exciting for me. I look forward to joining in conversations with scholars and students in the iSchool about the ways that our field can support new forms of scholarly expression, especially when those forms engage with public data and attend to the needs and experiences of marginalized communities."