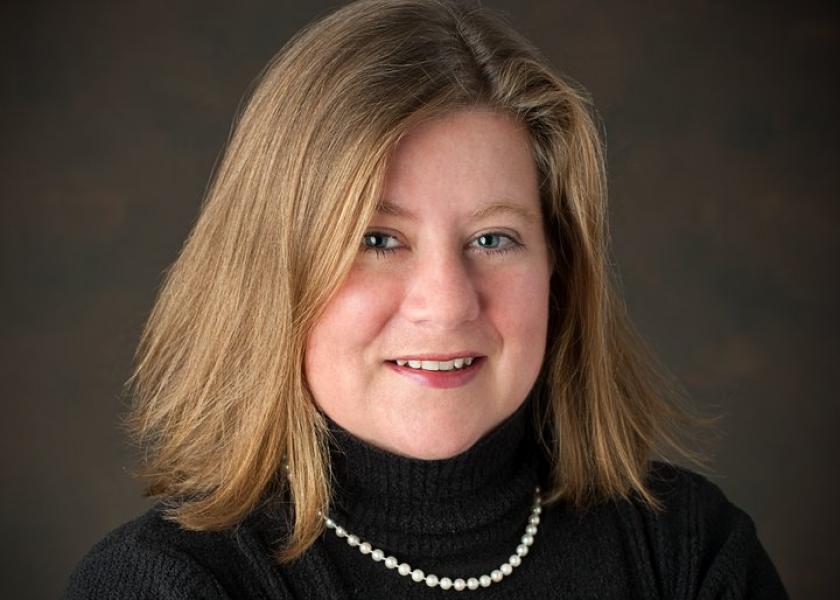 The Board of Directors of the Illinois Library Association (ILA) unanimously approved the hire of Diane Foote as the organization's next executive director.
Foote (MS '06) boasts a long history of effective leadership, both as an executive director of a membership association and as a member leader. Most recently, she served as assistant dean of the School of Information Studies and curator of the Butler Children's Literature Center at Dominican University in River Forest. At Dominican, Foote recruited and shaped new librarians, launched and managed multiple special projects, and conducted both donor stewardship and development—particularly with the Butler Family Foundation.
"The mission of the Illinois Library Association resonates with me as a citizen, a parent, and a professional," she explained. "I have spent my entire career, as well as my volunteer time and effort, in organizations dedicated to ensuring a literate, educated population. As the information environment grows ever more complex, librarians will be needed more than ever, and the opportunity to lead Illinois librarians in these ventures is extremely exciting to me."
Foote has a BA from Colgate University and an MS in library and information science from the iSchool at Illinois.
ILA is the voice for Illinois libraries and the millions who depend on them. It provides leadership for the development, promotion, and improvement of library services in Illinois and for the library community in order to enhance learning and ensure access to information for all. More than 2,500 individual and 500 institutional members—made up of public, academic, school, and special libraries as well as librarians, library assistants, trustees, students, and library vendors—comprise the ILA membership.
ILA Board President Melissa Gardner commented, "We are excited to bring Diane on board as our next leader. Her experience, energy, and vision are the perfect combination to propel us into the next era at ILA. I am confident that she will serve our membership well."
Foote will officially assume the role on November 14, 2017.