iSchool Student Showcase (Online)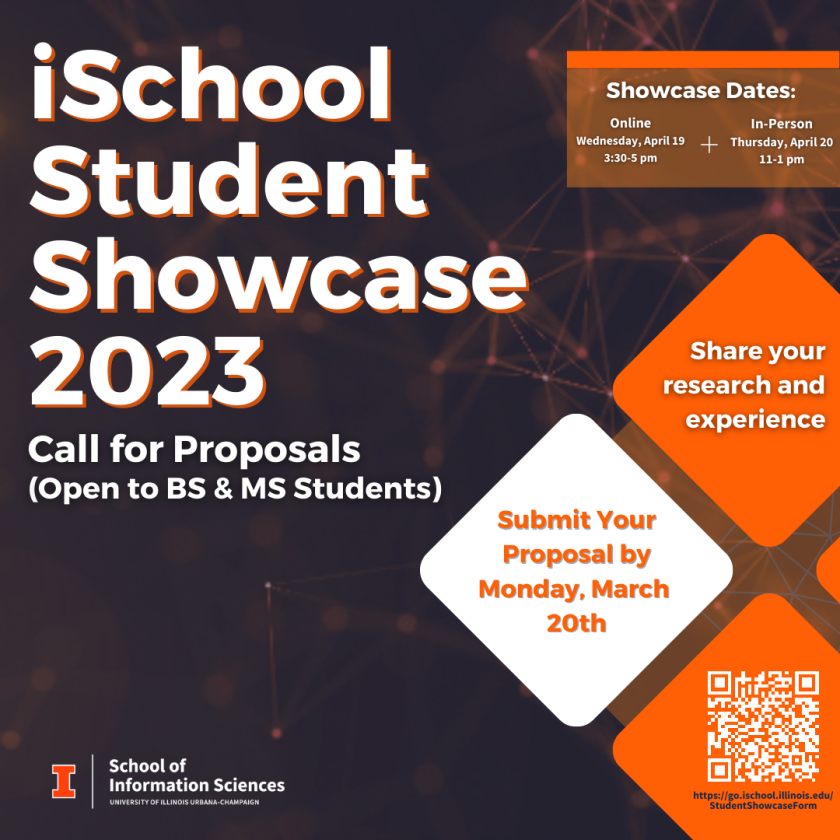 The iSchool Student Showcase gives current Masters and Bachelors students in the iSchool the opportunity to share their research and experiences with the iSchool community.
This year's iSchool Student Showcase will be held online on Wednesday, April 19 from 3:30 to 5 p.m. CST and in person on Thursday, April 20 from 11 a.m. to 1 p.m. CST. These events are free and open to all.
For the online event this year, presenters will pre-record their 3-5 minute lightning talks before they are shown to a live audience. An online discussion forum will allow participants to engage with presenters, submit questions, and share feedback.
For the in-person event, students will feature their poster presentations from 11 a.m. to 1 p.m. CST. Posters will be on display all day in the multipurpose room on the 4th floor of 614 E. Daniel St.
Both formats will allow opportunities for robust discussion and enhanced networking during the events.
More information to come!
Questions? Contact ischool-studentres@illinois.edu.
This event is sponsored by Research Services