MSLIS School Librarian Licensure Program
Transform learning for today's youth
Do you want to create innovative learning environments that contribute to the success of the next generation, but you don't have a background in education? Our MSLIS School Librarian Licensure program is designed specifically for you. As a graduate of our program, you'll be qualified to receive an Illinois Professional Educator License with a special (PreK-12) library information specialist endorsement. Not only will you have the option of serving as a school library professional, you will have expanded career opportunities in youth services, community outreach, and public librarianship.
How do school librarians make a difference?
Empower youth as learners, creators, and knowledge experts
Build community and instructional partnerships
Integrate digital tools to support transformational learning
Ensure equitable access to educational resources for all students
Engage youth as participatory global and digital citizens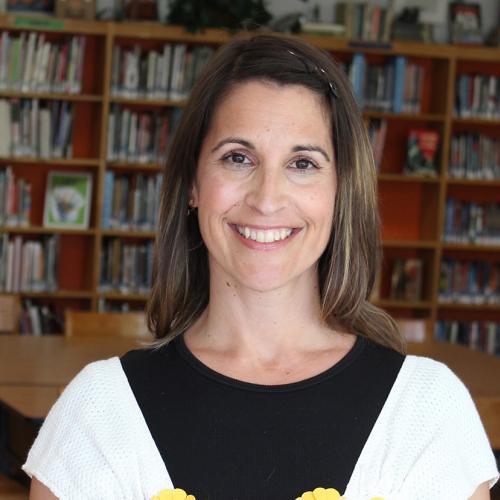 The best thing I learned during my time at the iSchool is that my educational journey is never over. There are still things to learn, changes to make, and improvements to implement. The library is constantly growing and changing—just like the middle school students I serve.

Kim Anderson (MS '07, CAS '09),

Librarian, Jefferson Middle School in Champaign
What courses will I need?
The School Librarian Licensure Program requires 16 hours of LIS coursework and 16 hours of education courses, which includes both Early Field Experience (Practicum) and student teaching placements in school libraries. Required courses are:
| | |
| --- | --- |
| IS 403 Children's Materials OR | 2 cr |
| IS 413 Teen Materials | 2 cr |
| IS 423 Early Literacy | 2 cr |
| IS 453 Information Books & Resources for Youth | 2 cr |
| IS 532 School Library Management | 4 cr |
| IS 565 Cataloging for School Libraries (2) or IS 585 Bibliographic Metadata (4) | 2 or 4 cr |
| IS 542 Research & Inquiry for Youth | 4 cr |
| | 16 cr |
| SPED 517 - Disability Issues in SPED (4 cr) or SPED 405 OR pre-approved course at another institution | 4 cr |
| IS 549 SLP - Practicum [Early Field Experience] 100 hours at any grade level | 2 cr |
| EDPR 438 Section L - Elementary School Library Student Teaching | 5 cr |
| EDPR 442 Section L - Secondary School Library Student Teaching | 5 cr |
| | 16 cr |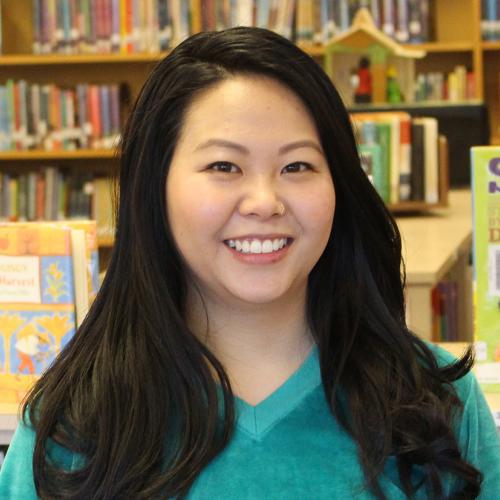 The program equipped me with the skills to effectively engage students in library instruction, to meaningfully assess and reflect on student learning as well as my own, and most importantly, to advocate for myself, libraries, and the vital service that we provide to our communities.

Tiffanie Bui (MS '11),

Librarian, Leal Elementary School in Urbana
Practical experience prepares you, too
To meet licensing requirements and prepare for work with young people, you will complete one early field experience, or practicum, and two student-teaching placements during your course of study. The School Librarian Licensure practicum is a 100-hour supervised field experience of professional-level duties at an approved school library site. It provides you with the opportunity to work in a school environment under the supervision of an experienced school librarian.
After successfully completing the practicum and all required coursework, you'll register for two student-teaching placements: one in an elementary library setting and one in a secondary library setting (middle or high school). Each placement is completed under the direction of an on-site cooperating teacher-librarian and a University supervisor. There is a program fee of $790 that pays costs associated with supervisory services provided during field placements.
Prior to student teaching, you must receive a passing score on the Library Information Specialist (LIS) #175 Content Area Test via the Illinois Licensure Testing System. You will complete the Educator Teacher Performance Assessment (edTPA), as required for licensure by the state of Illinois, within one student-teaching placement.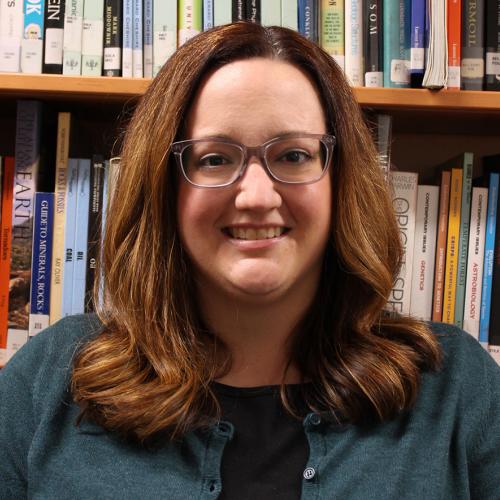 Getting to work with wonderful iSchool students who bring fresh eyes and new ideas has been a great way to continue infusing new life into my library. I've been able to get out of my comfort zone, and teachers in my school have seen new ways to utilize the library with each new person that I have supervised.

Lauren Ochs (MS '07),

School Librarian, Mahomet-Seymour High School, and iSchool Practicum Supervisor
How do you apply?
You must be admitted to the MSLIS degree program before your application to the School Librarian Licensure program will be reviewed.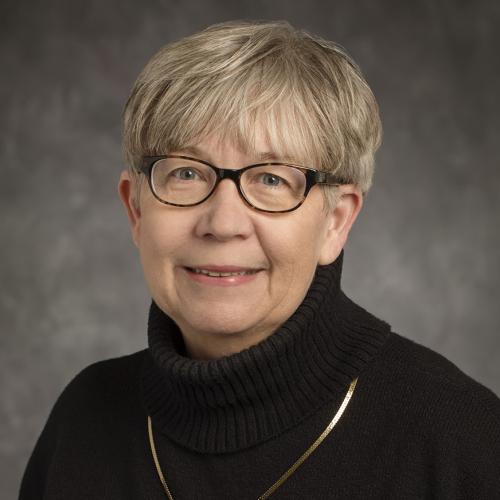 Ruth Shasteen,
School Librarian Licensure Program Coordinator