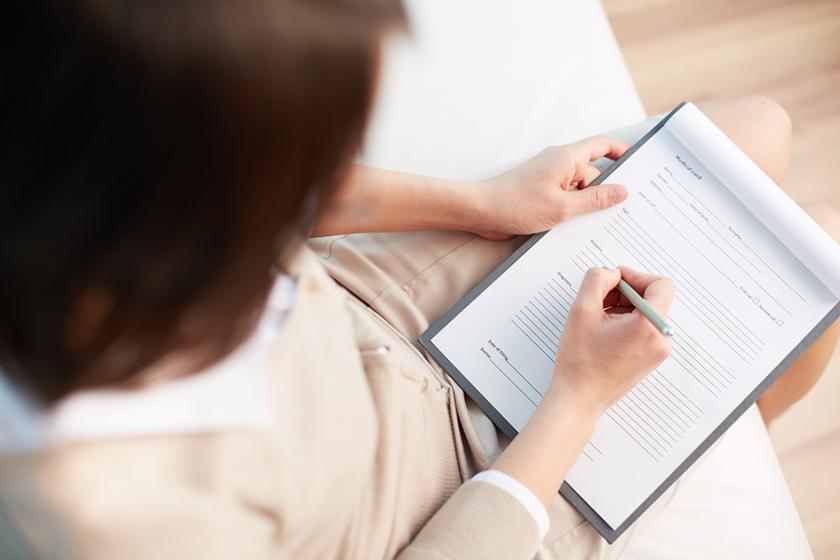 The following forms are meant for use by iSchool undergraduate students. If you have questions, please contact bsis-advising@illinois.edu.
Independent Study | Minors | Credit/No-Credit (CR/NC) | Grade Replacement Request | Course Overloads | Course Underloads/Part Time | Late Course Change | Late Course Drop Petition | Incomplete "I" Grade | Cancellation/Withdrawal
Independent study
Independent study allows students to explore a topic that is not offered in the curriculum or study a topic in greater depth than covered by a regular course. Students should work with faculty to make the necessary arrangements.
Minors
While undergraduate students are not required to complete a minor, many choose this opportunity to supplement their major.
Credit/No-Credit (CR/NC)
The credit/no-credit grading option allows exploration into areas of interest without concern for grades. Students must choose this option during the first half of the course term or before completing half of the lessons in a correspondence course.
Students can take any course as CR/NC status, but if the course is required for a degree, it will need to be retaken for a letter grade.
Students who are on academic probation may not use the CR/NC option.
Instructors award grades for CR/NC courses to award credits. A grade of C- or better is required to receive credit for the course.
CR/NC courses will be counted in the total credit hours, but not in a student's GPA.
Students can take two CR/NC courses per semester (one per summer session). A total of 18 CR/NC hours may be applied to the minimum hours needed for graduation.
A petition to change a grading option to CR/NC will be approved after the fourth week of class (in an eight-week course) or after the eighth week (in a semester course) only in cases where no substantial graded assignment was returned prior to the deadline or if there are extenuating circumstances identified and documented by the student.
Students are strongly encouraged to consult their academic advisors about the implications of selecting the CR/NC option.
Grade replacement request
To submit a request for grade replacement, students must understand the following rules:
Grade replacement may be used for a total of four distinct UIUC courses, but not to exceed a maximum of ten semester hours.
Cross-listed courses must be taken in the same department as the original instance, and variable credit courses must be taken for the same number of credit hours when repeated.
Courses may be repeated for grade replacement only in those cases in which students received grades of C- or lower on the first attempt.
There must have been no finding of an academic integrity violation in the first attempt.
A course may be repeated for grade replacement only once.
Intent to use grade replacement must be filed during the first half of the semester in which the course is repeated.
When a grade is replaced, the original grade remains on a student's permanent record and is flagged with an "R" for "replacement." Only the grade earned in the second attempt will be included in the calculation for grade point average.
Course overloads
Registering for a course overload (more than 18 hours in fall or spring; more than 9 hours in summer) requires permission. To be approved, an iSchool student must have earned a UIUC GPA of 3.0 or above and successfully completed 17-18 hours in one term (GPA of 3.5 or above) or successfully completed previously approved overloads (GPA for each term of 3.5 or above). The college only approves overloads in two-hour increments from highest number of hours previously completed, and overloads beyond 21 hours are very rare.
First-time freshmen and first-semester transfer students may not submit an overload request. A semester of graded coursework must be reviewed to ensure good academic standing before second-semester student's request can be granted. This policy assists students in managing time effectively and acclimating to a new degree program.
Course underloads/Part time
Dropping to fewer than 12 hours can negatively impact academic status and may have implications on time to degree completion, financial aid offerings, NCAA eligibility, visa status, private health insurance, and more. To drop below full-time status, students must meet with an academic advisor to discuss the reasons for doing so and the effects it may have on progress.
Late course change
Students may request to add a course or change sections after the official deadline. Approval must be received from the instructor and submitted with the course change form. If the course is taught in another college, department approval must be obtained from this college.
Students must have room in their schedule to add the course (it will not extend the hours beyond 18 hours, unless approved for an overload), and there may not be any overlapping courses.
It is the student's responsibility to catch up in the course, utilizing instructor office hours as needed for assistance.
The change form and instructor approval should be emailed to bsis-advising@illinois.edu.
Late course drop petition
Students may drop courses without penalty through the midpoint of a course, and deadlines are noted on the academic calendar. It is the student's responsibility to check all implications of dropping a course on financial aid, eligibility for housing, participation in intercollegiate athletics, insurance coverage, student employment, etc.
After the drop deadline, students who face extenuating circumstances may submit a petition to drop a course with a W. It is important that students meet with an iSchool academic advisor to discuss prior to submitting the form (we will not review the form until you have met with an iSchool advisor). The iSchool advisor will provide the form to the student after they have met. Our office will review these petitions and notify the student of the decision. Students should continue attending and participating in class while the petition is being reviewed.
Incomplete grade
An incomplete grade may be recorded at the discretion of the dean/director of undergraduate affairs, in collaboration with the instructor and academic advisor, for individual cases. A grade of "incomplete" that is not removed by the end of the first eight weeks of instruction in the next semester in which the student is enrolled becomes the grade of F (or U) by rule, depending on grading mode of the course. Student should discuss the decision to take an incomplete grade with their instructor and academic advisor prior to submitting a request.
Special Request Petition
This petition form is to be used for requests that do not have a specific petition form designated. iSchool students typically use this form for an IS elective course substitution, previous petition decision appeals, and submission of forms/petitions after the posted deadline. Requests require a compelling reason and any supporting documentation on why this request should be approved. It is recommended you meet and discuss with an iSchool Academic Advisor prior to submitting.
Cancellation/Withdrawal
A student may cancel or withdraw to end enrollment in classes. This does not necessarily mean that a student formally ends admission to the University or the ability to register for later semesters.
Cancellation
A student may cancel registration before the first day of classes. A cancellation prior to the first day of instruction for a semester results in the removal of all tuition and fee charges for that semester. A student may cancel online or through alternative methods:
To cancel online, log in to Student Self Service, find the registration module, select "add/drop classes," and use the "web-drop" option for each of your classes. When you attempt to drop your last class, the system will ask you to confirm that you intend to cancel your registration. If you agree, an electronic notification will be sent to the UIUC Registrar Office to complete your cancellation.
Alternative methods include canceling registration by emailing registration@illinois.edu from your Illinois email account; submitting a request by letter to the Office of the Registrar at 901 W. Illinois Street, Urbana, IL 61801; or making an in-person request at the Records Service Center, located at 901 W. Illinois Street, Urbana, IL.
For more information, visit the Office of the Registrar website.
Withdrawal
After the semester begins, a student can no longer cancel. However, a student may withdraw due to extenuating circumstances that require leaving campus for an extended time or events that negatively impact the ability to progress academically. By withdrawing through the University's official procedure, students receive a pro-rata refund of tuition and fees and avoid receiving an automatic "F" in classes.
iSchool students needing to drop their semester registration should contact their academic advisor to initiate a withdrawal. Withdrawals require approval from the Director of Undergraduate Affairs as well as additional officials, as needed, prior to submission to the Office of Admissions and Records. The withdrawal is effective on the date the student notifies an academic advisor of the intent to withdraw.
More information and applicable refund deadlines are available on the Office of the Registrar website.