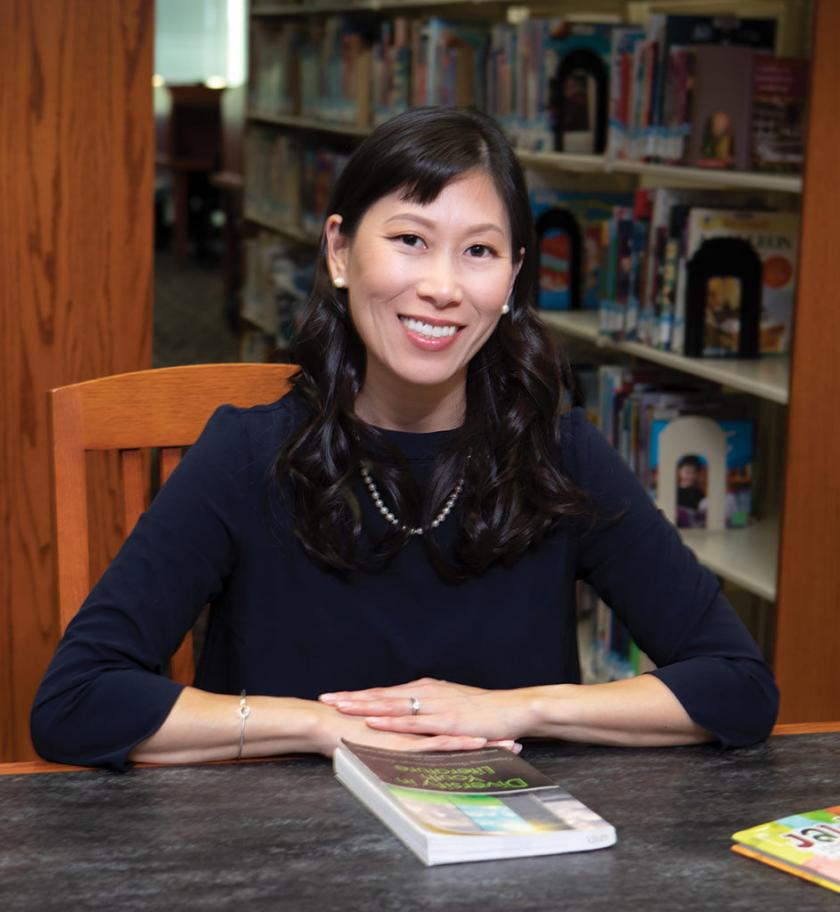 Sarah Park Dahlen (MS '09, PhD '09), associate professor in the Master of Library and Information Science Program at St. Catherine University, will present "(Re)Presenting Korea: The Carpenters and the White American Imaginary."
Illinois educators may receive PDH credit for attending this lecture.
Abstract: Frances Carpenter was a 20th century writer who authored several children's books that were partially influenced by her travels with her father, Frank Carpenter, a journalist and travel writer. In 1908, they visited Korea while Japan was in the process of annexing the country. This trip and her continuing interest in Korea thereafter, likely inspired her writing of the children's folktale collection, Tales of a Korean Grandmother (1947). This book, in turn, inspired Newbery Award winner Linda Sue Park to write Seesaw Girl, her first chapter book. Based partly on materials analyzed from the Carpenters' archives at the Library of Congress and Smith College, Frances Carpenter's alma mater, Dahlen hypothesizes that Carpenter wrote compassionately about Koreans, despite the larger geopolitical context in which she published, because of her visits to Korea and experiences with Korean people. There is virtually no scholarship on Frances Carpenter and her father Frank Carpenter, despite the influence their writings had in connecting midcentury American readers with cultures and peoples outside the country that is now known as the United States. This research therefore fills a gap in Asian American children's literature research and maps the connections between writers of Asian American youth literature in different time periods.
Bio: Sarah Park Dahlen is an associate professor in the MLIS program at St. Catherine University. She is co-founder of the scholarly journal Research on Diversity in Youth Literature, with Gabrielle Halko, and co-editor of Diversity in Youth Literature: Opening Doors Through Reading (2013), with Jamie Campbell Naidoo. With Lies Wesseling, she co-edited the Children's Literature Association Quarterly's special issue on Orphanhood and Adoption.
For participation information, visit the CCB Speaker Series page.
This event is sponsored by The Center for Children's Books