Spring 2021 Open House Virtual Event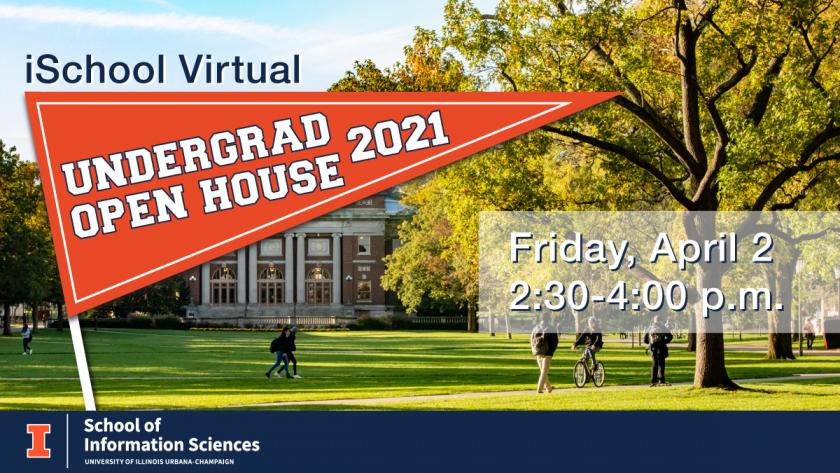 The School of Information Sciences (iSchool) will host a virtual open house for prospective and admitted students on Friday, April 2, 2021. The event will begin at 2:30pm (CT).
This web-based event will consist of several informative sessions with faculty, academic advisors, and career services staff. The open house will provide prospective and admitted students a virtual experience of how the iSchool fosters an environment that promotes big thinking and bold action in addressing complex issues around information, technology, and people.

The event is free, but registration is required. The deadline to register is Thursday, April 1, 2021 at 7:00pm (CT). The event will be recorded and shared with all attendees.
All attendees are welcome to the virtual iSchool Master's Student Showcase, which will begin at 4:00 p.m.
Questions? Contact iSchool Admissions