Just Infrastructures Speaker Series: Design Justice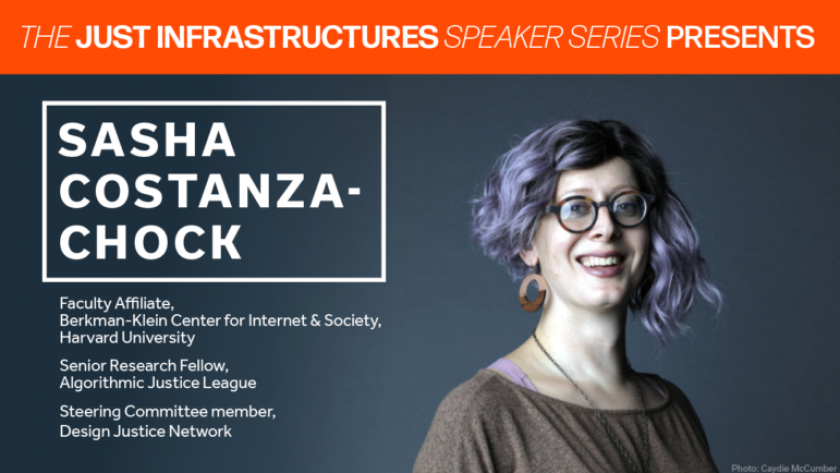 Sasha Costanza-Chock, Faculty Associate at the Berkman-Klein Center for Internet & Society at Harvard University, Senior Research Fellow at the Algorithmic Justice League, and a Steering Committee member of the Design Justice Network, will present "Design Justice."
Sasha Costanza-Chock (they/them or she/her) is a researcher and designer who works to support community-led processes that build shared power, move towards collective liberation, and advance ecological survival. They are known for their work on networked social movements, transformative media organizing, and design justice. Sasha's newest book, Design Justice: Community-Led Practices to Build the Worlds We Need, is available from the MIT Press. You can find more of Sasha's work at http://schock.cc
Just Infrastructures was launched by researchers in the iSchool, Department of Computer Science, and College of Media to interrogate the complex interactions between people, algorithms, and AI-driven systems.
Find more information and register for the event on the Just Infrastructures web page.
This event is sponsored by Grainger College of Engineering Strategic Research Initiative, School of Information Sciences, Computer Science Department, and Community Data Clinic