Responsible DS + AI Speaker Series: Tjitze Rienstra, Maastricht University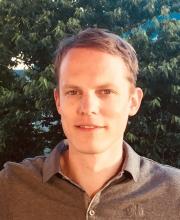 Tjitze Rienstra, assistant professor in the Department of Data Science and Knowledge Engineering at Maastricht University in The Netherlands, will present "Explanation Through Argumentation."
Abstract: The field of computational argumentation is concerned with models of reasoning that mimic how humans reason when they settle issues by exchanging arguments in a dialogue. In this talk I provide an overview of the development and current state of the field, with a special focus on recent applications of computational argumentation as a basis of explainable and interactive AI techniques.
Rienstra's research focuses on Explainable AI, computational models of argumentation, and reasoning under uncertainty.
Meeting ID: 890 8626 9227
Password: 369625
Questions? Contact Janet Eke
The Responsible Data Science and AI Speaker Series discusses topics such as explainability, reproducibility, biases, data curation and governance, and privacy. The series is co-organized by Associate Professor Jana Diesner and Assistant Professor Nigel Bosch at the iSchool at Illinois and hosted by the iSchool's Center for Informatics Research in Science and Scholarship (CIRSS).
This event is sponsored by Center for Informatics Research in Science and Scholarship