iSchool Fall Workshop Series: Alumni Panel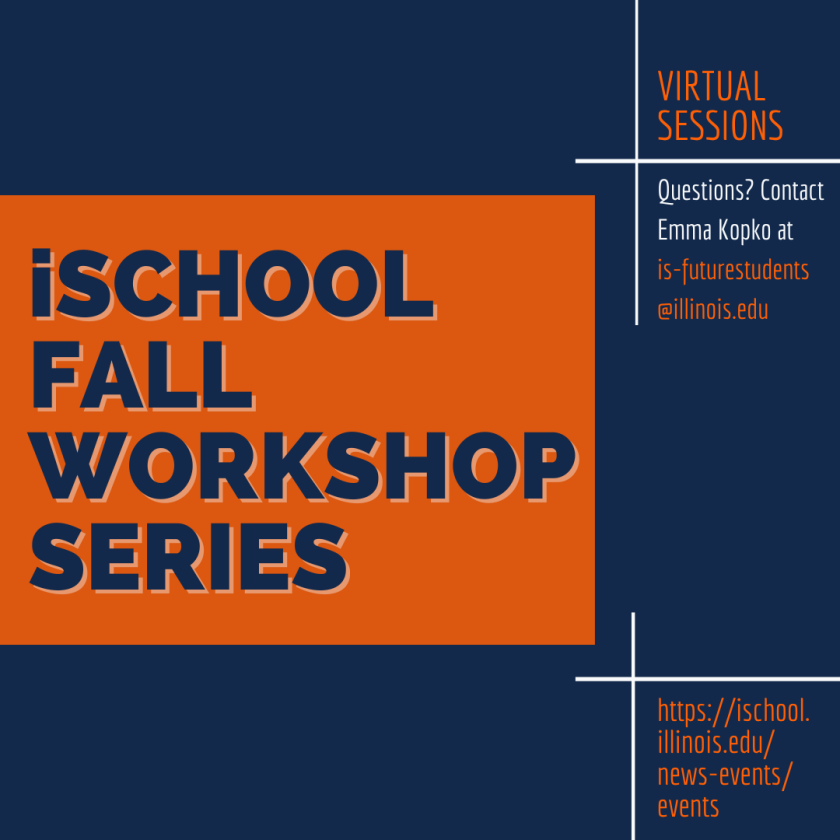 During the final virtual event in the iSchool's Fall Workshop Series, our focus will be on alumni. Don't miss this event, where graduates from the MS/IM and MS/LIS programs will share where they are currently working and how the iSchool prepared them for employment.
Topics will include courses taken during their graduate programs, professional experiences that helped develop their skills and abilities while they were students at the iSchool, and finally, how they are using their education in their current positions.
Questions? Contact Emma Kopko