Responsible DS+AI Speaker Series: Jacob Ward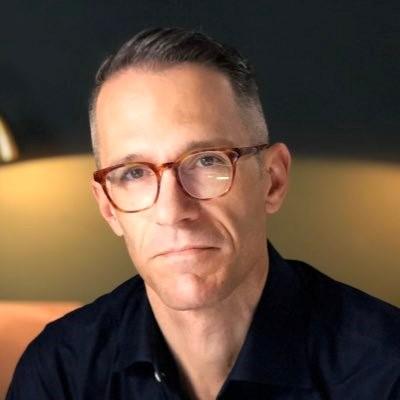 Jacob Ward, correspondent for NBC News, will present "The Loop: How Technology is Creating a World without Choices and How to Fight Back."
Jacob Ward is an on-air correspondent for NBC News, covering the intersection of technology, human behavior, and social change for Nightly News, The TODAY Show, and MSNBC. He is the former editor-in-chief of Popular Science magazine, and was Al Jazeera's science and technology correspondent from 2013 to 2018. Ward is a lecturer at the Hasso Plattner Institute of Design at Stanford University, and was a 2018-2019 Berggruen Fellow at Stanford University's Center for Advanced Study in the Behavioral Sciences, where he began writing The Loop: How Technology is Creating a World without Choices and How to Fight Back, out now from Hachette Book Group. The book explores how artificial intelligence and other decision-shaping technologies will amplify good and bad human instincts. Ward has written for The New Yorker, The New York Times Magazine, Wired, and many other publications. In addition to hosting documentaries for Nat Geo and Discovery, he's the host of the landmark four-hour PBS television series, "Hacking Your Mind," about human decision-making and manipulation.
Readings:
Ward, J. (2022). The Loop: How Technology is Creating a World Without Choices and How to Fight Back. Hachette Books. (see the summary of this book here)
Seirafi, M., De Weerd, P., Pegna, A. J., & De Gelder, B. (2016). Audiovisual association learning in the absence of primary visual cortex. Frontiers in human neuroscience, 9, 686.
Perdomo, J., Zrnic, T., Mendler-Dünner, C., & Hardt, M. (2020, November). Performative prediction. In International Conference on Machine Learning (pp. 7599-7609). PMLR.
In the Responsible Data Science and AI Speaker Series, we discuss topics such as equity, fairness, biases, ethics, and privacy. The presentations and discussions take place on Fridays from 9:00-10:00 a.m. Central Time on Zoom. The event is open to the public, and everyone is welcome to attend! To join a session, go to the current week's session, click the "access" link, and then the "PARTICIPATE online" button. Recordings of past talks can be found next to "access" if available. This series is hosted by the iSchool's Center for Informatics Research in Science and Scholarship (CIRSS). If you have any questions, please contact Jana Diesner.
If you are interested in this speaker series, please subscribe to the speaker series calendar: Google Calendar or Outlook Calendar.
This event is sponsored by Center for Informatics Research in Science and Scholarship