Knowledge Graphs and Semantic Computing Speaker Series: Tim Clark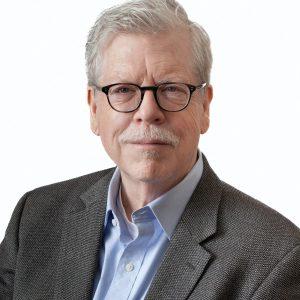 Tim Clark, Associate Professor of Public Health Sciences, Neurology, and Data Science, at the University of Virginia (UVA), will present "Evidence Graphs and AI/ML Explainability."
Tim Clark is a biomedical informatician and computer scientist with over 30 years of experience in the field, including at NIH, in the biotech industry, and in academia. He has played a major role in the development and application of FAIR (Findable, Accessible, Interoperable, Reusable) principles and design patterns to scientific publications and repositories. His current research focuses on the development of provenance-aware research data commons environments. Dr. Clark is an Associate Professor of Public Health Sciences, Neurology, and Data Science, at the University of Virginia (UVA). He is a co-PI of the NIH Bridge2AI: Cell Maps for Artificial Intelligence project, and Technical Director of UVA's Center for Advanced Medical Analytics. He holds a Ph.D. in Computer Science from the University of Manchester.
Abstract:
Applications of Artificial Intelligence and Machine Learning (AI/ML) predictive analytics are proliferating in biomedical research with oft-stated promises to transform the field. Exemplary successes include pathology, radiology, and protein structure prediction. We can expect more successes in future, but the limiting factors to these are increasingly understood to be robustness and AI Explainability (XAI), whose goal is to eliminate any and all "black box" characteristics from AI/ML predictions. It enables us to ask "Why?" and "How?" about any assertions made by AI models; that is, "Why did you make that prediction?" (justification), and "How did you arrive at this result?" (transparency). This talk will explore how certain aspects of explainability are related to evidential grounding and discuss formal logical and descriptive methods applicable to this problem and how they are being applied in the NIH Bridge2AI program.
We continue the CIRSS speaker series in Spring 2023 with a focus on "Knowledge Graphs and Semantic Computing". We will meet on Fridays, 9-10am Central Time, on Zoom. To join a session, go to the current week's session and click the "access" link, which will lead you to a calendar entry. There, click the "PARTICIPATE online" button to join a session. Recordings of past talks can be found next to "access" if available. The event is open to the public, and everyone is welcome to attend! This series is hosted by the Center for Informatics Research in Science and Scholarship (CIRSS). If you have any questions, please contact Jana Diesner and Halil Kilicoglu.
If you are interested in this speaker series, please subscribe to our speaker series calendar: Google Calendar or Outlook Calendar.
This event is sponsored by Center for Informatics Research in Science and Scholarship