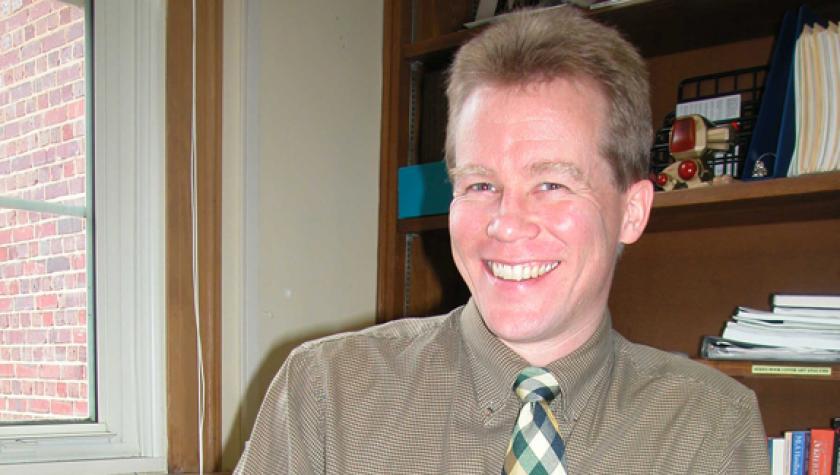 The Center for Children's Books will host the annual Gryphon Lecture on March 1, 2013. Brian Sturm, associate professor at the University of North Carolina's School of Information and Library Science, will present "Paradoxically Speaking: Just One of the Ways Children's Folktales Engage Listeners." His talk will address engagement in storytelling and children's folktales, merging the theory and the practice of storytelling to examine the inherent qualities of children's folk literature and its use in libraries and schools.
Sturm has served as the assistant director of the Indiana University Library School on the South Bend campus, and has been a children's librarian in Rhode Island and in Indiana. He received both his master's degree and his PhD in library and information science from Indiana University. Before entering LIS, he worked as a wildlife rehabilitator, an outdoor educator, and a docent for a natural history museum, all experiences that have contributed to his work as a storyteller for over fifteen years.
The lecture will take place on March 1, 2013 at 7:00 p.m. in Room 126 of the GSLIS Building.