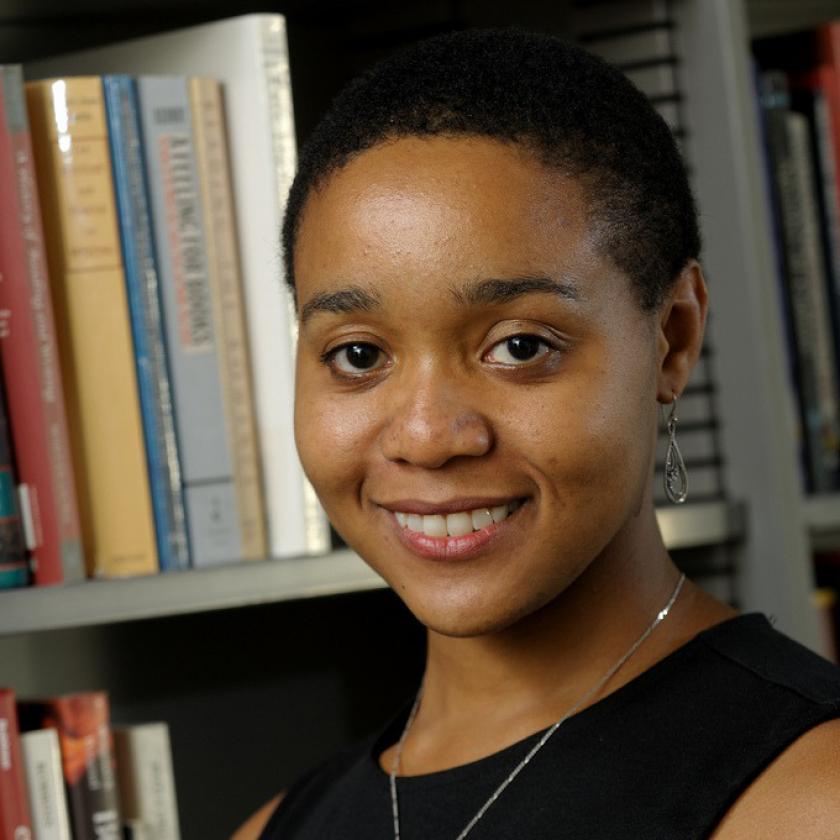 Assistant Professor Emily Knox will speak at the upcoming conference, Outlawed: The Naked Truth About Censored Literature for Young People, to be held April 10-12 at California State University, Fresno (Fresno State). The conference, hosted by the Arne Nixon Center for the Study of Children's Literature, a department of the Henry Madden Library at Fresno State, explores the role censorship plays in young people's reading choices.
Knox will deliver a talk titled, "Teenagers Are Not Young Adults: Age, Innocence, and The Censorship of Children's Literature."
From the abstract: One of the most prevalent themes in the discourse of people who attempt to remove, restrict, or relocate materials in public libraries or schools is the desire to protect the innocence of the young. There are two primary features in how this justification is employed by challengers. First, there is strong emphasis on the definition of "child." This insistence on agreeing to a particular definition of childhood demonstrates the inherent malleability of the term as it is used in arguments to justify censorship. Second, challengers see children and youth as persons in need of protection from the outside world, especially when it comes to protecting their "innocence." The proposed paper explores both the definition of "child" and "innocence" in challengers' discourse and how these definitions are employed to justify the censorship of children's literature.
Knox joined the GSLIS faculty in 2012. Her research interests include intellectual freedom and censorship, the intersection of print culture and reading practices, and information ethics and policy. Her book, Book Banning in 21st Century America, addressing challenges to materials in public libraries and schools–the first in the Beta Phi Mu Scholars' Series–was published by Rowman & Littlefield in January 2015.