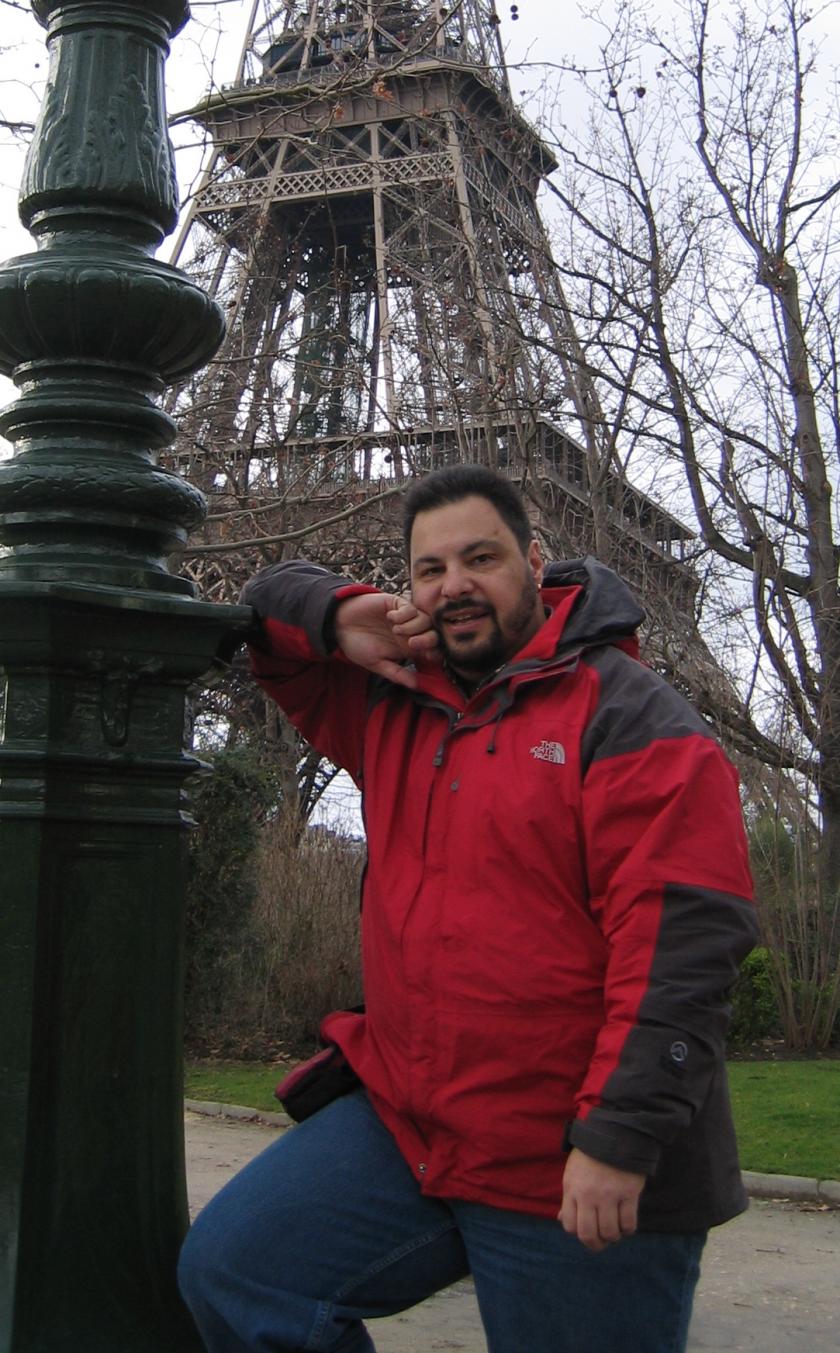 The systems Scott Migaldi helps to create at T-Mobile facilitate human interaction and information sharing across the globe. To accomplish this he uses skills acquired at the iSchool—he conducts research into information-seeking behavior, evaluates user needs, and determines how information-sharing systems can meet those needs.
Where do you work and what is your role?
I currently work for T-Mobile USA, where I am a director and member of the technical staff for standards and strategy. My primary role is developing the vision, requirements, and technical standards for how people will use extremely high-speed wireless data systems. I also spend time talking and meeting with people who use current systems in order to better understand their needs, what they would like future systems to do, and what the current systems are failing to do for them. I then try to put that information into forms that more specialized technologists and engineers can use to do the detailed development work of wireless systems.
What do you like best about your job?
I get to travel a lot! I love meeting people all over the world, working with people in many different companies, and being able to steer what will happen in this area for the next ten to fifteen years. My second favorite thing about my job is getting to be a translator between people who need information and those who make the systems that deliver it. Engineers often design interfaces and systems that are based on what they perceive from their personal perspectives. But most users are not engineers and look to achieve their goals using different and usually far less technical approaches. By advocating for the majority of the population, I can hopefully prevent disconnects between what is built and what is needed. An example is features being put into the market to help devices find the best data connection, even if that connection is WiFi. For many people, this means no more searching for the access point after hitting three or four buttons or trying to understand what the little lock icon means.
What do you see as the most important impact of your work?
What I do helps people meet information-seeking goals and enables innovations in the way that people can achieve social interactions. If I can help someone achieve their information-seeking goals, they are more productive and satisfied.
How did the iSchool help you get to where you are today?
It really helped me to better understand how to evaluate and research information-seeking behaviors and how to tailor systems to meet those needs. Typically, graduate schools are more focused and have a narrow scope. That is not the case for the iSchool. The diversity of thought and experience of both the staff and students of the iSchool is a great benefit to one's success.
What advice would you like to share with iSchool students?
Take a wide variety of classes. You never know where inspiration can come from. For example, I took cataloging and reference classes. These are great if you are planning to work in a library, but I also found them useful in better understanding how to characterize information to make it findable. Also, don't sell short the more technical computer courses. Classes like scripting and informatics are great ways to really understand the nuts and bolts of online searching and the power of being able to drill down and search for specific information.
What do you enjoy doing in your spare time?
I like to read history, travel to famous locations, and visit the spots I read about. For the last several years, I have been spending time touring the birthplaces of western civilization. I also like to cook, so when I am at home I spend a lot of time in the kitchen.