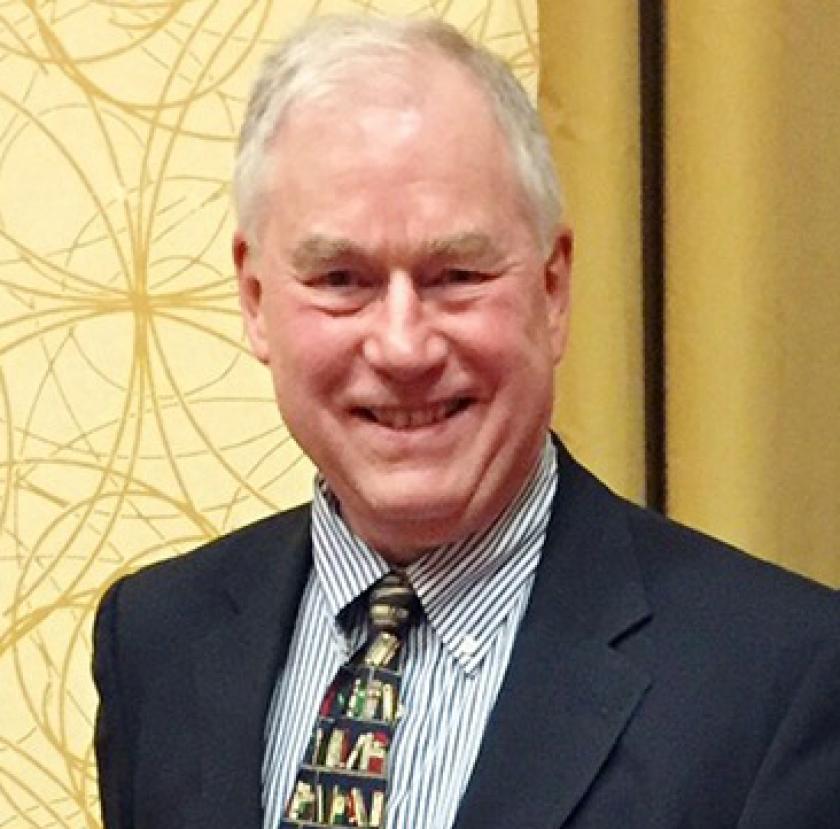 Alumnus Mark Sorensen (MS '98) has been named an Illinois Library Luminary by the Illinois Library Association (ILA). This distinction honors individuals whose efforts have made a significant contribution to Illinois libraries.
Sorensen has served public libraries, both professionally and privately, since 1982. After a career of twenty-one years with the Illinois State Archives, he retired as assistant director. Sorensen was instrumental in maintaining records management systems for all Illinois public libraries, as well as creating traveling exhibits for display at libraries throughout the state.
In 1988, he was put in charge of two Commissions to add artwork to the State Capitol in commemoration of its 100th anniversary. He has served as Official Macon County Historian since appointment by the county board in 2004 and is a past president of the Illinois State Historical Society.
Sorensen is a past president and current member of the Decatur Public Library Board, was vice president for public programs for the Friends organization, a member of the library Foundation, and a consulting archivist for both the Decatur and Moweaqua libraries. While president of the Decatur library, a program for special library services for Macon County businesses was instituted that served as a model for other libraries throughout the state.
A recipient of the Studs Terkel Humanities Service Award from the Illinois Humanities Council and a Lifetime Achievement Award from the Illinois State Historical Society, Sorensen is a member of the American Library Association, Society of American Archivists, Midwest Archives Conference, and a Charter member of the Academy of Certified Archivists.