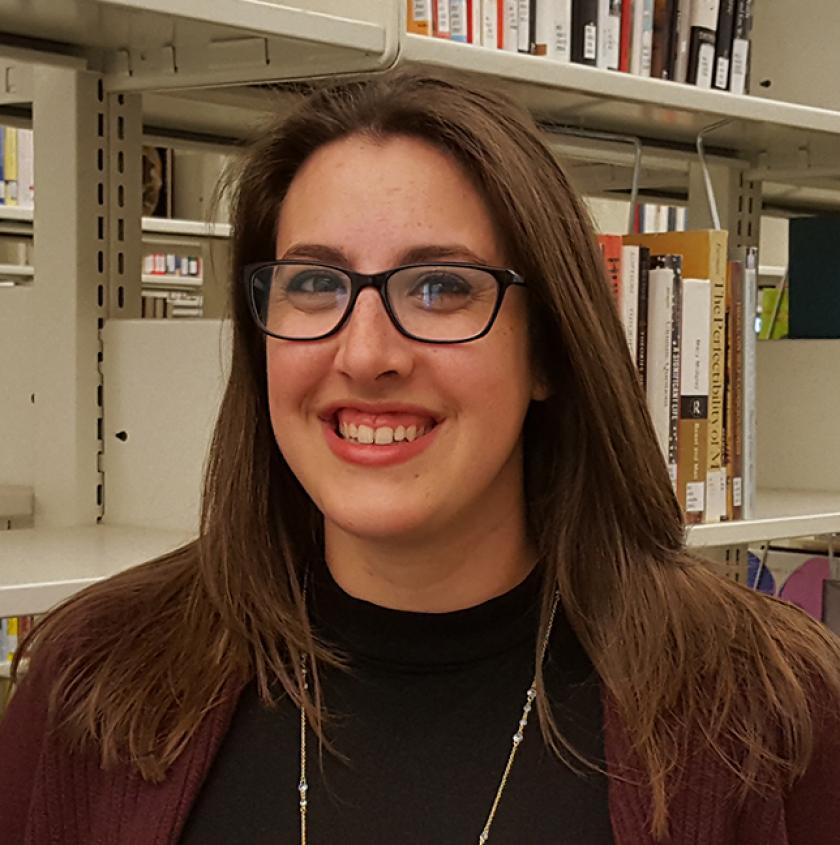 Elizabeth Vallen (MS '16) is the 2017 recipient of the Donald Peterson Student Travel Award given by the Society of American Archivists (SAA). The award, which will be presented at a ceremony during the SAA Annual Meeting in July, supports attendance at the conference by a student and/or recent graduate from a graduate archival program in North America. The goal of the award is to stimulate greater participation in the activities of SAA, such as presenting research or actively participating in an SAA-sponsored committee, section, or roundtable.
Now a project archivist at the University of California (UC) Merced Library, Vallen is developing a strategic plan for archiving, preserving, and providing access to the Cooperative Extension's record. She will share the plan with SAA's Science, Technology, and Health Care Section in the hope that it will serve as a model for cooperative extension archives in other states. As the only full-time archivist at UC Merced, she will also participate in SAA's Lone Arrangers Section meeting.
The Donald Peterson Student Travel Award was established in 2005 and honors the memory of New York lawyer and philatelist Donald Peterson. Past recipients include Alessandro Meregaglia (Indiana University, Bloomington), Samantha Norling (Indiana University–Purdue University Indianapolis), and Michelle Chiles (Simmons College).
Founded in 1936, the Society of American Archivists is North America's oldest and largest national archival professional association. SAA's mission is to serve the educational and informational needs of more than 6,200 individual and institutional members and to provide leadership to ensure the identification, preservation, and use of records of historical value.