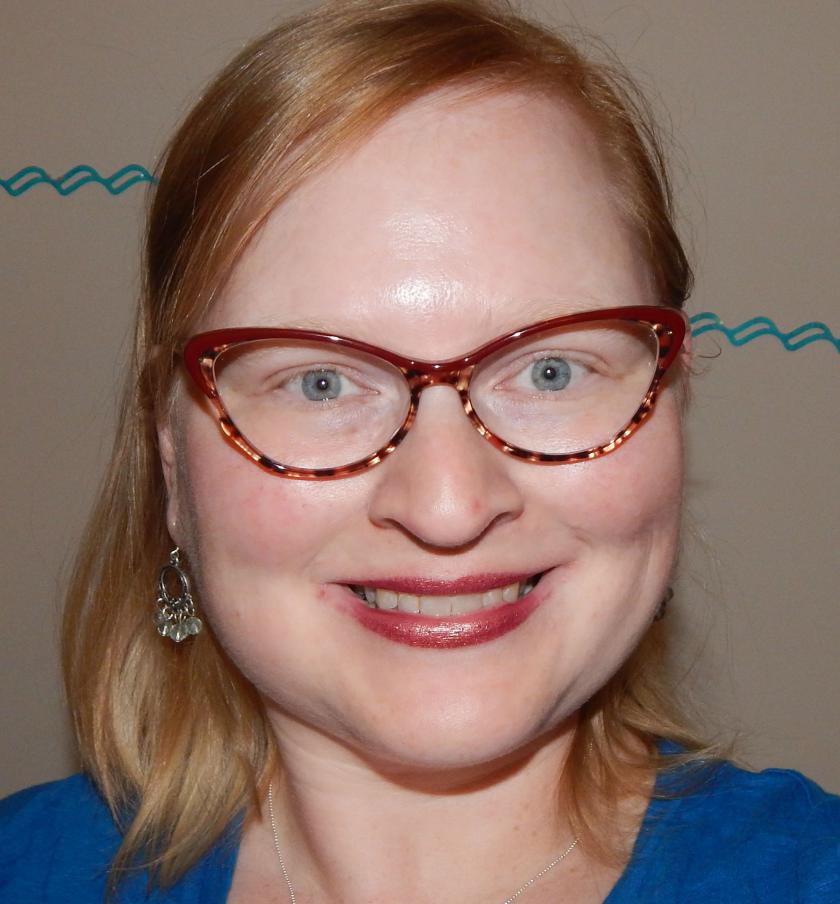 Librarian and writer Katie Dunneback (MS '03) became a fan of romance novels at the age of twelve, after reading The Witch of Blackbird Pond by Elizabeth George Speare. She started her first novel in college, at the advice of her anthropology professor, and after graduation became involved in Romance Writers of America (RWA). Dunneback recently received a 2018 RWA Service Award in recognition of her volunteer service to the association. "Being in RWA and a part of the romance community at large has helped shaped the adult I am today," she said.
Where do you work and what is your role?
I currently work as a senior selection librarian for the National Library Service for the Blind and Physically Handicapped at the Library of Congress.
What do you like best about your job?
It's really hard to pick one thing, but I especially enjoy being a part of the team that helps make leisure and lifelong learning titles available to people who cannot see regular print or handle print materials.
Why did you decide to pursue a degree in LIS?
I earned an undergraduate degree in anthropology with a concentration in forensics but was unable to find a job in this field. I ended up pursuing an LIS degree in part because of family tradition. My great-aunt worked at the DePaul University library, and a multitude of family members ended up working for her. Of those family members, my mom was the only one besides my great-aunt who earned an LIS degree, and I attended my first LIS courses while in utero. You could say it was fate. I really should have known I'd be a librarian when I ran an underground library comprised of my romance novels and VHS collections out of my dorm room.
How did the iSchool help you get to where you are today?
It gave me the confidence to advocate for the romance genre in the library community. When I started, Fred Schlipf was on a hiatus from teaching the Adult Popular Literature class and there were no current plans to reinstate it. I wasn't happy to hear this and started a petition to have the class brought back to the schedule. It was successful, and Fred and Mary Wilkes Towner cotaught the class the following semester. I was able to professionalize my love of reading and talking with readers about books they love and turn it into a career.
What advice would you like to share with iSchool students?
Keep your eyes open for opportunities. I had no clue my current job existed until I was in a position of needing a job and was haunting all of the job sites I could find. It is a unicorn of a job, and I love it. Also, don't be afraid to network! I've had many opportunities come my way thanks to relationships I've fostered both through conference attendance and being active on various social media sites. I'd love to help foster the next generation of romance-loving librarians, so if anyone's looking for a mentor, hit me up! katied.wordpress.com
What do you enjoy doing in your spare time?
In addition to my day job, I'm also working as a self-published author. This means I wear all of the hats from the creative side to the production side. When I do carve out time away from a writing project, I can usually be found reading, knitting, cooking, or baking.