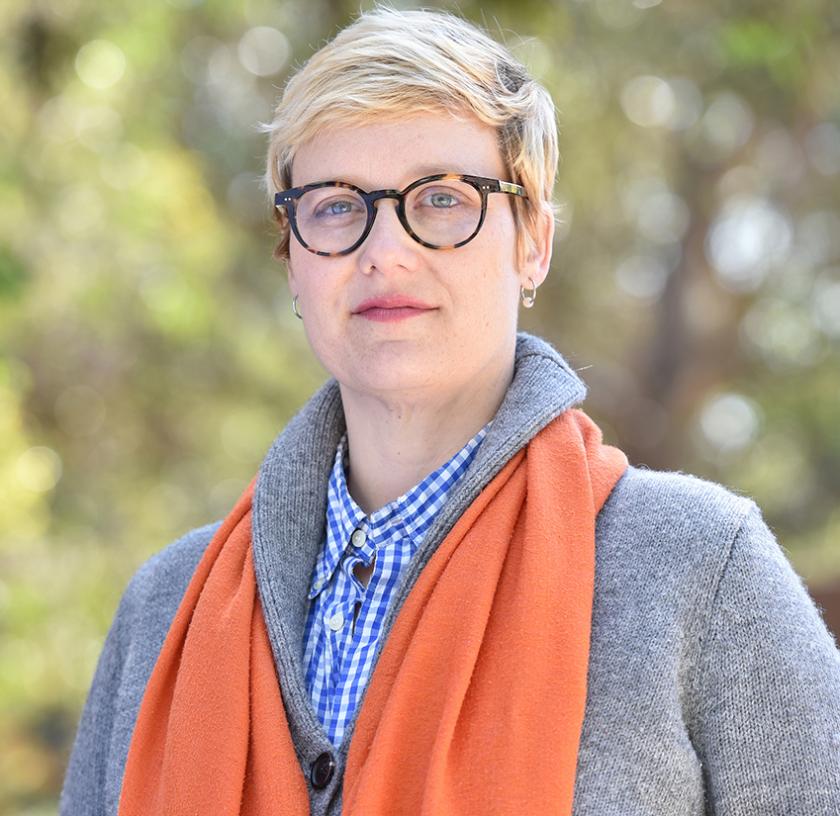 Sarah T. Roberts (PhD '14), assistant professor of information studies at the University of California, Los Angeles, has been named a 2018 Andrew Carnegie Fellow. Roberts joins thirty other Carnegie Fellows from across the nation as a recipient of what are often referred to as the "brainy awards" and will receive a $200,000 stipend from the Carnegie Corporation in support of her work. Roberts was selected along with the other 2018 fellows from among 270 applicants.

"Sarah Roberts is an exploding nova of brilliance and energy. Her selection for a hyper-competitive Carnegie Fellowship is a tribute to her originality and the urgency of her research agenda. Brava, Brava Brava! Professor Roberts," said Marcelo Suárez-Orozco, Wasserman Dean of the UCLA Graduate School of Education and Information Studies. "The Carnegie Corporation has chosen wisely in selecting Sarah as a Carnegie Fellow and the entire GSEIS community salutes her on this important achievement."
Roberts' research focuses on the practices and policies social media and technology companies use to manage online content. Her work has shined a strong light on the commercial content moderation practices of companies such as Facebook and Twitter, and its impact on workers engaged in efforts to moderate or remove objectionable content from social media or websites. Examining the thin line of defense against digital age horrors, her groundbreaking research has detailed the labor conditions and mental health impacts on the thousands of workers who toil to remove the obscene, violent, and criminal content on the internet. Roberts has also explored social media privacy issues and the implications of internet governance and policy. In 2017, she led the development of what is believed to be the first national research conference on commercial content moderation "All Things in Moderation" at UCLA.

"This award means so much to me as it's an amazing honor that will directly support and accelerate my research, and further my efforts to share it with others," Roberts said. "It not only validates at the highest level the importance of commercial content moderation as a social phenomenon with deep cultural and political implications, but it will directly draw attention to the lives of the often unseen human workers who have placed their own health and well-being at risk to make the internet a safer, somewhat saner place for the rest of us. I am especially proud to represent UCLA in this capacity."