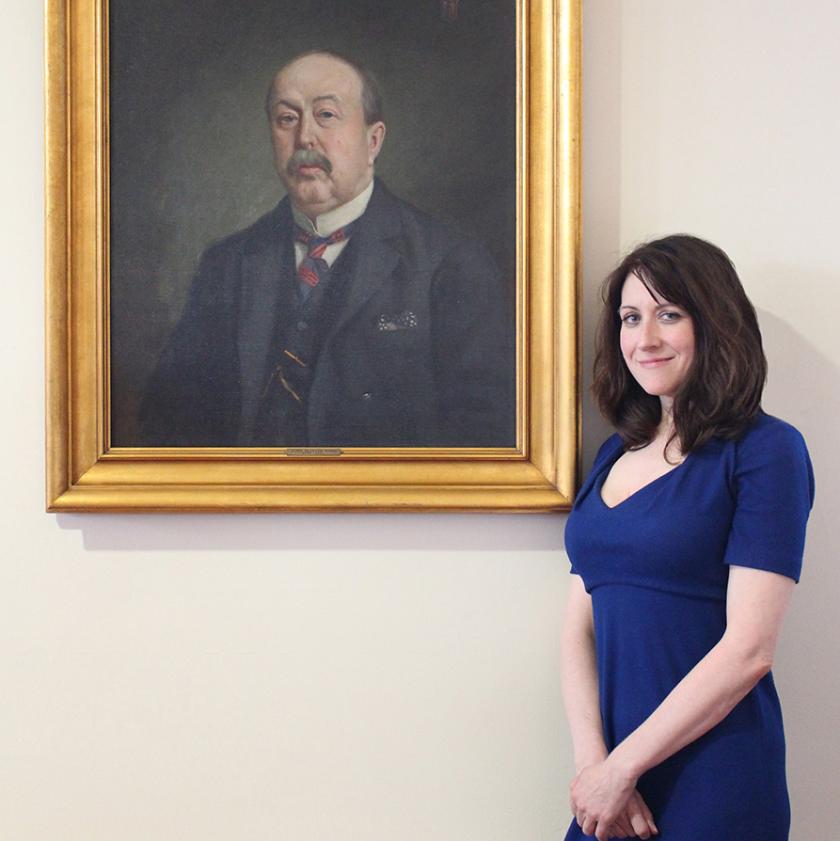 Jill Gage's degree from the iSchool and specialty in English makes her a perfect match for her work at the prestigious Newberry Library. In her current role, she manages one of the world's leading collections in printing history and serves as bibliographer for British literature and history. Gage credits the innovative coursework at the iSchool as excellent preparation for her career in special collections.
Where do you work, and what is your role?
I am the custodian of the John M. Wing Foundation on the History of Printing and bibliographer for British literature and history at the Newberry Library in Chicago. The Wing Foundation is one of the world's leading collections in its field. The initial scope of the collection was to represent as many different printers and typefaces as possible from the early period of printing, and the design of letter forms remains a central theme. Calligraphy, type and type-founding, technical innovations in printing, design usage and theory, bookselling, book binding, papermaking, the history of book collecting, and the history of libraries are other important themes. I started at the Newberry as an intern while I was still in library school, and they gave me a job as a reference librarian when I finished my degree.
What do you like best about your job?
I get to acquire materials for and oversee one of the most important history of printing collections in the world! The best part is that I get to do something different every day: one day I could be helping a researcher working on incunables (books printed before the year 1501) and the next day meeting with a book artist about new work.
Why did you decide to pursue a degree in LIS?
I liked the idea of being able to combine a subject specialty (for me, English) with a career other than teaching. I also knew that I wanted to work with old books. In addition to my MS/LIS, I hold an MA in English from the University of Illinois at Chicago and PhD in English from the University of London.
How did the iSchool help you get to where you are today?
Dr. Krummel's classes and mentorship helped me immensely in preparing for a job in special collections and for thinking about books. The innovative faculty and coursework at the iSchool also helped me in thinking about the production, use, collecting, and recording of books past, present, and future.
What advice would you like to share with iSchool students?
Take advantage of the fantastic special collections at Illinois! And definitely look for different work experiences and internship opportunities.
What do you enjoy doing in your spare time?
I love anything related to the eighteenth century, including making flummery (a British dessert which was popular during that period), playing whist, drinking coffee, and reading The Spectator.