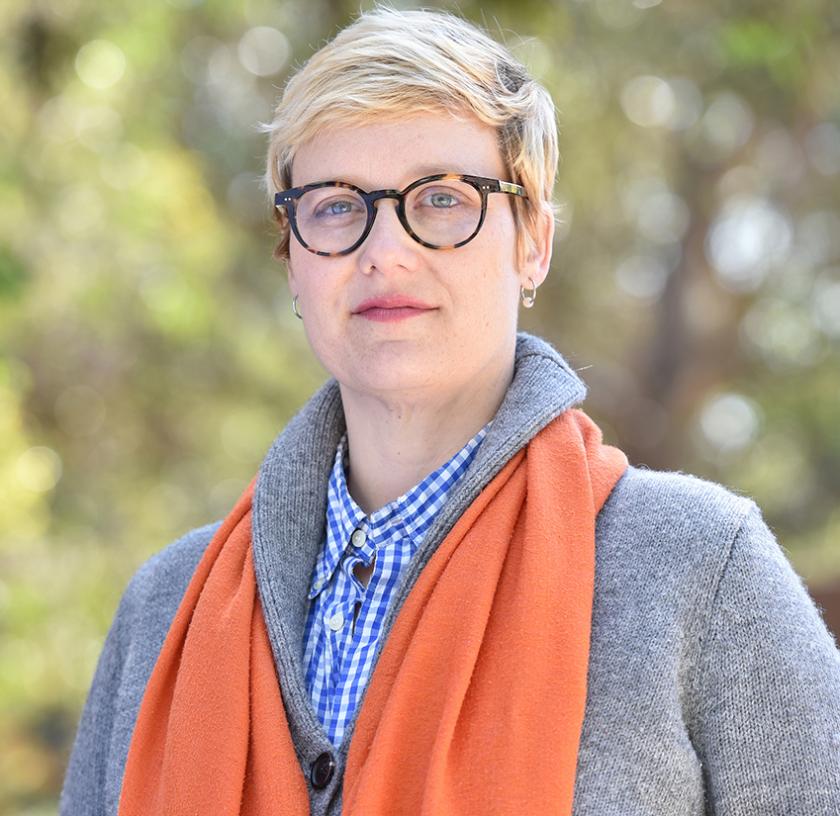 iSchool alumna Sarah T. Roberts (PhD '14) will receive a 2018 Pioneer Award from the Electronic Frontier Foundation (EFF) for her groundbreaking content moderation research. Awarded every year since 1992, EFF's Pioneer Awards recognize the leaders who are extending freedom and innovation on the electronic frontier.
Roberts coined the term "commercial content moderation" (CCM), and her research has been key to understanding how social media companies farm out content takedown decisions to low-wage laborers globally. She has spent the past eight years identifying, describing, and documenting how people from Mountain View to Manila screen user-generated Internet content to see if it meets various platforms' often opaque guidelines, demonstrating the effect that this work has on free expression as well as on the mental and physical health of the screeners. Currently a researcher and assistant professor in the Department of Information Studies at the University of California, Los Angeles, Roberts is preparing a monograph for Yale University Press based on her findings, due to be published in 2019. She is also the recipient of a 2018 Carnegie Fellowship to support her ongoing work.
The award ceremony will be held September 27 in San Francisco.