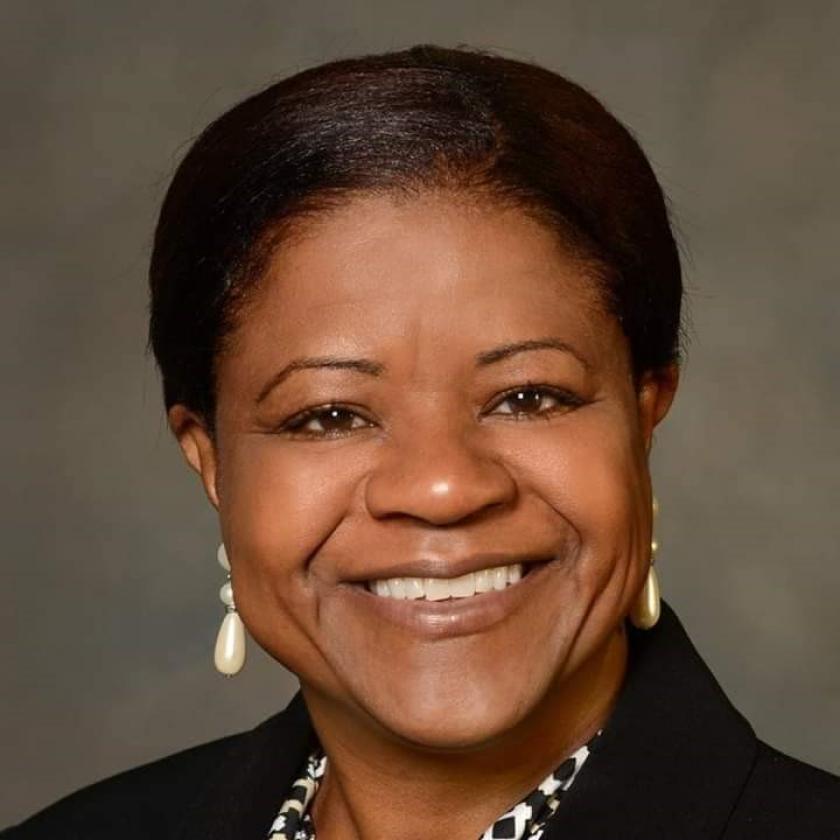 Fayrene Muhammad (MS '01) has been selected as the 2018 winner of the DEMCO/ALA Black Caucus Award for Excellence in Librarianship. The annual award is presented to the librarian who has made significant contributions to promote the status of African Americans in the library profession. These contributions may include, but are not limited to, research and scholarship, recruitment, professional development, planning or implementation of programs, or advocacy. Muhammad was announced as this year's winner at the Black Caucus of the American Library Association (BCALA) meeting that took place at the 2019 ALA Midwinter Meeting.
Muhammad has worked in public, academic, and special libraries in Joliet, Warrenville, and Evanston and recently retired as the assistant director of the Rockford (IL) Public Library. She is a member of the ALA; BCALA; Public Library Association; Illinois Library Association; Rotary International; Beta Phi Mu; Afro American Historical and Genealogical Society of Northern Illinois and Southern Wisconsin; Rockford African American History Council; Taus, Inc.; Alpha Kappa Alpha Sorority, Inc.; NAACP; and Kwanzaa 365.
"I've enjoyed working in circulation services, public services, administration, technical services, programming, community outreach, and classrooms," Muhammad said. "I am currently working on Rotary library projects in Abatete and Port Harcourt, Nigeria. The single thing I like most about being a librarian is the opportunity to serve people of all ages and stages in life. For me, it doesn't get any better than that."