The 2020 Illinois Library Association (ILA) award recipients include two iSchool alumni, Sara Benson (MS '17), adjunct assistant professor at the iSchool and copyright librarian at the University Library, and Roberta Koscielski (MS '82), deputy director of the Peoria (IL) Public Library.
Benson will receive the 2020 Crosman Memorial Award, which recognizes the achievements of library workers who are new or relatively new to the field and encourages continued involvement in the profession. While other awards honor those who have accomplished a great deal over a long period of time, this award honors someone who has accomplished a great deal in a short time.
In Benson's position as copyright librarian, she answers hundreds of complicated copyright reference questions every year. She also provides copyright reference services to the Illinois public. She continually works to create open access resources that others can easily reuse. For example, Benson has a YouTube channel where she posts open access copyright primers, and she hosts a regular podcast in which she interviews experts and stakeholders about copyright. She is actively involved in open educational resources at the state level, cochairing the CARLI OER Taskforce from 2019-2020. Benson was recently appointed interim head of the Scholarly Commons at the University Library, and she is the editor of a bestselling ALA publication on copyright, Copyright Conversations: Rights Literacy in a Digital World.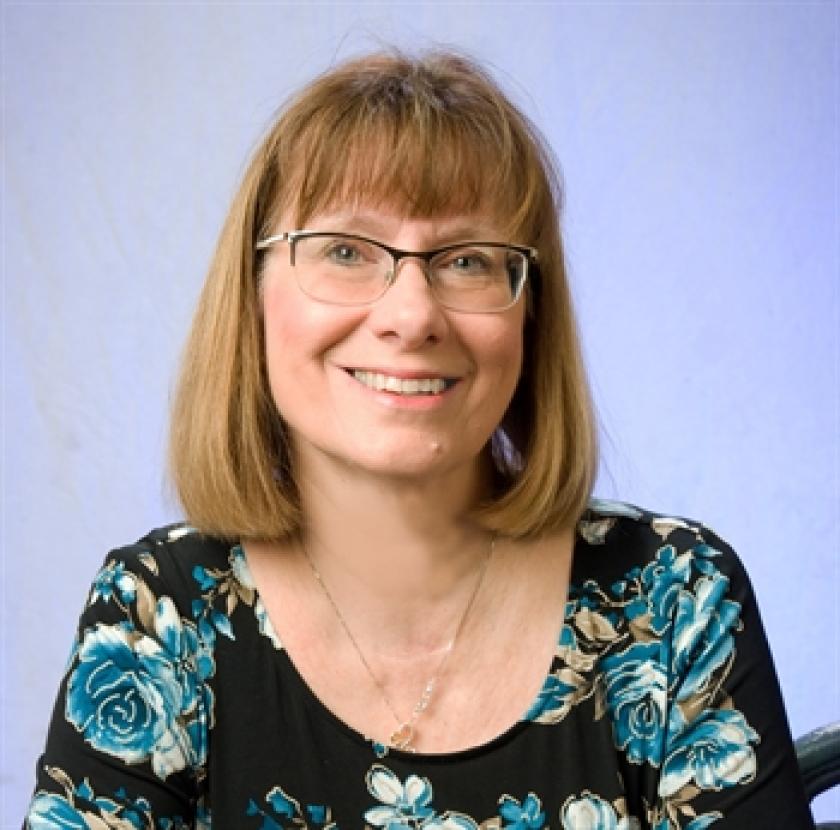 Koscielski is the 2020 recipient of the ILA Librarian of the Year Award. This award, presented and sponsored by Today's Business Solution, Inc., recognizes a librarian's distinguished service and leadership in Illinois libraries.
In more than 35 years of working in the Peoria Public Library, Koscielski has forged myriad connections with city leaders, groups, and organizations, all helping underscore the library's importance in the community. She spearheaded the development of Peoria Reads!, a committee uniting a range of local leaders and organizations to collaborate on developing engagement through annual One Book, One City events. Her work to raise public and staff awareness of the opioid epidemic in the community has led to her recognition as one of the 2018 Library Journal Movers and Shakers and a "new first responder" in the opioid epidemic by U.S. News and World Report.
Beyond these important programs and collaborative initiatives, Koscielski develops a wide range of engaging and meaningful adult programming, such as the Peoria Speaks series, which addresses critical issues such as human trafficking, city policing, local arts, Alzheimer's care, and civility and empathy in our daily lives. She contributes to furthering the library profession through multiple presentations at the ILA Annual Conference and contributing material to the ILA Reporter and other publications.
The awards will be presented at a ceremony to be held in conjunction with the 2020 ILA Annual Conference, which will take place virtually in October.