The School of Information Sciences is pleased to announce the appointment of Clara M. Chu and Jaya Raju as coeditors-in-chief of its quarterly journal Library Trends, effective February 1, 2021. Their extensive editorial experience and unique combination of global, multicultural, and diverse perspectives will advance the journal's reputation as an essential tool for professional librarians and educators.
"Clara and Jaya's leadership and vision will build on our journal's nearly 70 years of success, furthering its history of distinction and excellence," said Dean Eunice E. Santos.
Chu and Raju's professional collaboration began as cofounding members of the IFLA Building Strong LIS Education Working Group (BSLISE), which they now cochair. They coedit the "International Insights" column in College & Research Libraries News and are coauthors of the book chapter "Prioritizing Diversity in Library and Information Science (LIS) Education," published in Humanizing LIS Education and Practice: Diversity by Design.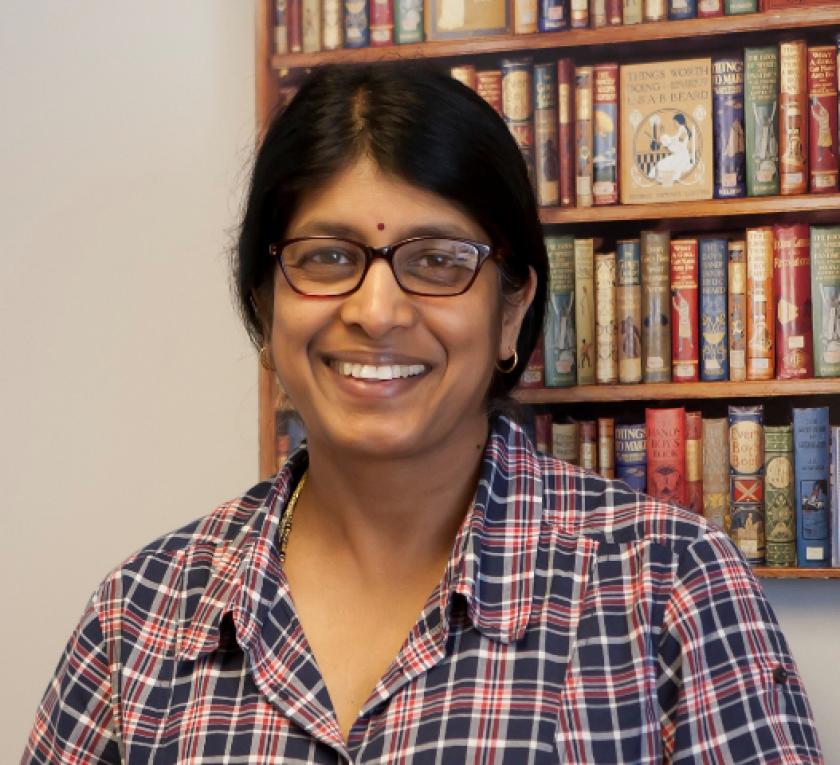 "They work extremely well together, as evidenced by their successful partnerships and efforts that have advanced the field, particularly in the areas of diversity and international librarianship," said Santos.
Chu is director of the Mortenson Center for International Library Programs and Mortenson Distinguished Professor at the University of Illinois Urbana-Champaign. She is a leading voice in international and multicultural LIS education, research, and practice. She publishes, presents, and consults worldwide in English and Spanish on topics such as LIS education, strategic planning, research methods, library trends, emerging technologies, and diversity, equity, and inclusion in LIS. She currently serves on the boards of Libri: The International Journal of Libraries and Information Studies and The International Journal of Information, Diversity, & Inclusion (IJIDI). Chu is the recipient of numerous honors and awards, including the 2018 American Library Association (ALA) Beta Phi Mu Award for distinguished service to education for librarianship. She is a past president of both ASIS&T and ALISE
Raju is professor and head of the Department of Knowledge and Information Stewardship, Humanities Faculty, at the University of Cape Town, South Africa. Her research expertise includes LIS education and its epistemological implications for the discipline as well as for professional practice. She is currently focusing on the development of research-based LIS competency indexes, contributing to the evolution of the LIS discipline in a highly digitized and rapidly evolving global information environment. Raju is the inaugural coeditor of the ALISE Book Series on LIS education and research. She currently serves on the boards of multiple journals including IJIDI, Libri, Information Research, and Open Information Science. From 2012 to 2018, she served as editor-in-chief of the South African Journal of Libraries and Information Science.
"We are thrilled to build on the rich history of Library Trends and to have the opportunity to drive its content to impact the research and practice of the profession. We propose to advance three strategic directions: reach, visibility and engagement, quality and impact, and effective journal management," said Chu and Raju.
Chu and Raju succeed Lisa Janicke Hinchliffe, who has served as editor-in-chief of Library Trends since January 1, 2017. Hinchliffe is a professor and coordinator for information literacy services and instruction at the University of Illinois Urbana-Champaign Library. Her extensive knowledge of LIS research and practice has contributed to the ongoing success of the journal.
"Lisa's professional insights, expertise, and connections have elevated Library Trends through the development of diverse, timely content authored by prominent practitioners and thought leaders in the field," said Santos.
Since 1952, Library Trends has addressed critical trends in librarianship through practical applications, thorough analyses, and literature reviews. A thematic journal, each issue explores a topic of professional interest through in-depth, thoughtful articles. Library Trends is published for the School of Information Sciences by Johns Hopkins University Press.