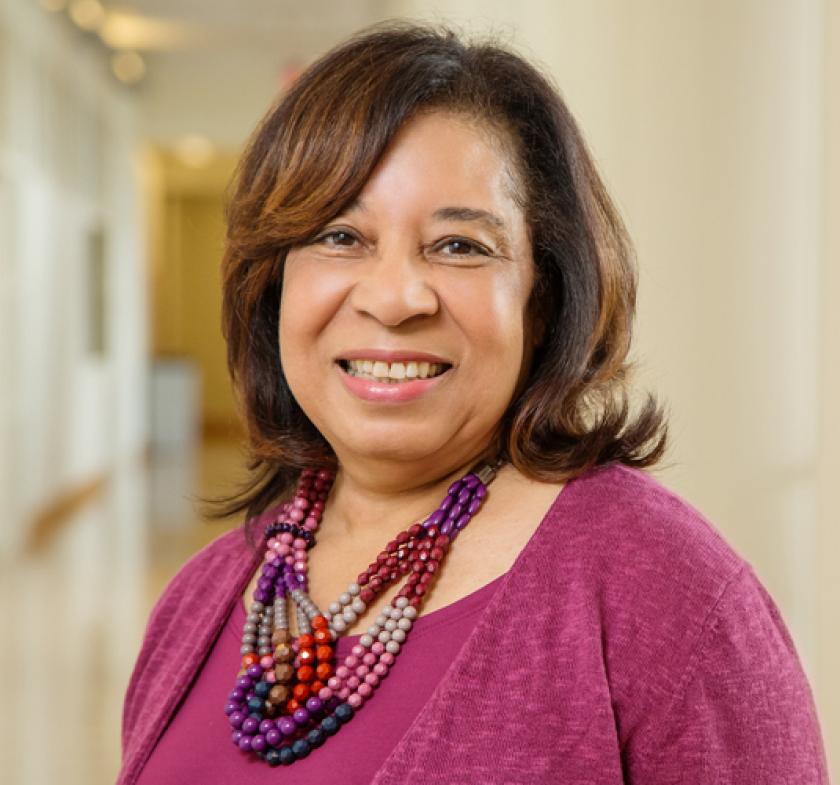 Saundra Nettles (MS '68) credits the iSchool with teaching her skills, such as systems thinking and interdisciplinary teamwork, that she has been able to transfer across work settings in diverse organizations. Nettles, who also holds a PhD in psychology from Howard University, has served as a special recruit at the Library of Congress, librarian at the Moorland-Spingarn Center at Howard University, principal research scientist at the Johns Hopkins Center for Social Organization of Schools, and faculty member at the University of Maryland, Georgia Southern University, and University of Illinois.
She decided to earn her MS/LIS degree because of her mentor, Annie McPheeters, a librarian and provider of resources for the Civil Rights Movement in Atlanta, who was influential in Nettles' learning and desire for social justice.
"I thought that the master's degree would prepare me to become a branch director, as was McPheeters, and creator of the kinds of programs that McPheeters presented. Also, GSLIS [the iSchool] was interdisciplinary, a strong point for me as I had varied interests from African American history to architecture," she said.
Nettles was recently honored for her own mentorship, receiving the 2020 Elizabeth Hurlock Beckman Award for "inspiring a former student to create an organization which has demonstrably conferred a benefit on the community at large." She was nominated by her former student Christen Clougherty for this honor, which includes a one-time cash award of $25,000.
"Christen approached me to serve as her stateside mentor in her doctoral studies at the University of Birmingham, U.K.," said Nettles. "Our conversations, often difficult ones, centered on her dissertation and her readings of my research on social change through place-based education. Other topics included social justice and racial/ethnic/gender disparities in education. After she received her degree, we continued our work together as she sought ways to advance her work as a social justice educator. She attributes this sharing as the inspiration for two educational organizations she founded."
Clougherty's organizations include the Nobis Project, of which Nettles served as the first president of the board, and the Susie King Taylor Community School, a K-8 public charter school in Savannah, Georgia.
Nettles' retirement from the University of Illinois, where she was a teaching professor in the Department of Educational Psychology, has allowed her more time for her book projects. One is with a photographer and a curator to create a book and exhibit on the photographs of Ellie Lee Weems, her great uncle. Weems' collection of 461 photographs is currently at the Auburn Avenue Research Library on African-American Culture and History of the Fulton County Library System. Another book is forthcoming; it is about her career and writings on positive social change. Her book, Crazy Visitation: A Chronicle of Illness and Recovery (University of Georgia Press, 2001), also held a personal connection for Nettles.
"In 1994, I was diagnosed with an orange-sized meningioma on my left frontal lobe. It had been growing for most of my life. I wrote the book, Crazy Visitation, with a foreword by my neurosurgeon because I found no other books on living with and without a brain tumor," she said.
In addition to her book projects, Nettles is a member of the board of SwaTaleem, an organization founded by former student Ananya Tiwari, PhD candidate in educational psychology and recipient of the 2020 Illinois Innovation Prize. SwaTaleem focuses on addressing educational challenges in order to provide quality education to underrepresented adolescent girls in India.
Nettles' advice to current students is to keep a journal and always save drafts of their work, because "learning is a layered experience that occurs everywhere."
"The MS/LIS credential afforded me opportunities to work in prestigious libraries and to consult with organizations that specialize in community-based learning environments for children, youth, and women. I have used these experiences to develop and test theories about positive social change," she said.