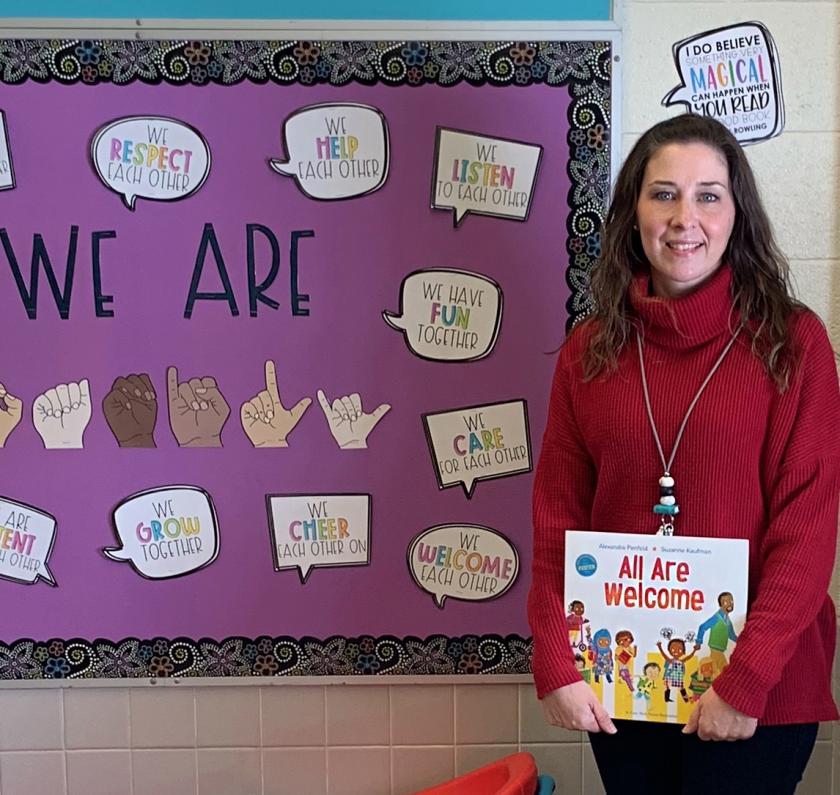 Students in the second-grade classroom at Villa Grove CUSD #302 are enjoying 80 new culturally diverse books, thanks to the fundraising efforts of their teacher. For Kelly Vail, an iSchool MS/LIS online student, the best part of her teaching job is reading with her students, encouraging the discovery of "books that help them fall in love with reading."
"I teach in a district with very little diversity," she said. "Incorporating culturally diverse books into our classroom library, as well as sharing these books during interactive read-alouds, gives students the opportunity to identify with characters as well as learn from characters who are different from them."
She obtained the new books for her classroom using DonorsChoose, a website that allows teachers to post requests and donors to choose the ones they want to support.
Vail earned a bachelor's degree in elementary education from Illinois State University and an MEd in elementary education and reading teacher certificate from Eastern Illinois University. After teaching for 17 years, she decided to pursue an LIS degree. She is taking courses to obtain her school librarian licensure with an MS/LIS degree focusing on youth services.
"I want to continue working closely with children while pursuing a professional career that encompasses my love of reading and books. I chose the iSchool because I teach full time and am a single mother of two children, so the online program best fits my schedule," she said.
After she completes her degree, Vail hopes to become a school librarian or work as a children's librarian in a public library.