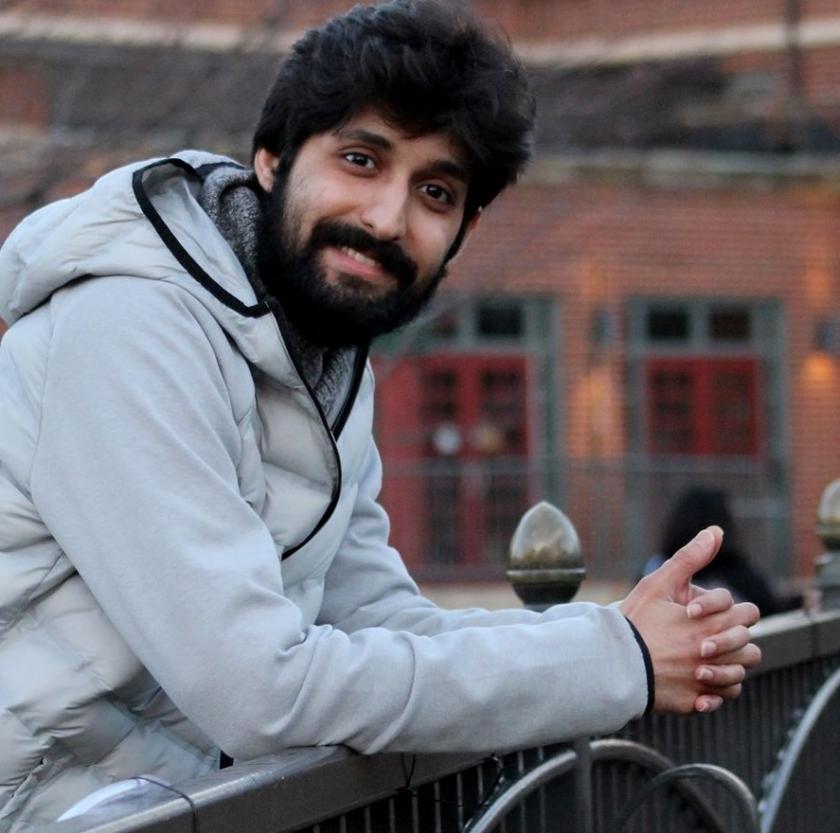 Mayank Vijaywargia (MS '19) credits his iSchool coursework with preparing him for managing, cleaning, and interpreting data to make strategic decisions; prototyping for data products; and building data warehouses in his job at Ernst & Young LLP. He encourages current students to choose their courses wisely, keeping in mind what they want to do in their future careers.
Where do you work, and what is your role?
I work at Ernst & Young LLP as a data analytics specialist for the Data & Analytics submanagement unit, where my role is applying systems analysis techniques and procedures to analyze and document requirements. I use different types of databases, such as SQL Server, MySQL, and Oracle for analyzing and manipulating data, along with visualization techniques for creating data reporting solutions for the client. I also utilize ETL Suites that help me create customized software solutions. Being able to review my work, provide the initial review of associate analysts' work, and direct client interaction to understand their business needs has provided me with great leadership and consulting experience.
What do you like best about your job?
The best thing about my job is the opportunity to innovate in a challenging environment. This allows me to grow as a professional, developing quality solutions for multifaced problems.
Why did you decide to pursue a degree in IM?
I pursued an MS in information management because of my desire to have a strong understanding of technology, information, and business. I could see myself addressing key organizational and societal challenges by utilizing growing information/data resources. This could only have been possible through the advanced knowledge that I gained from the MS/IM.
How did the iSchool help you get to where you are today?
The combination of courses that the iSchool offers, especially the different pathways, made a significant impact in shaping my career to where I am today. I was able to form a tailor-made curriculum by choosing relevant courses from each of the program's four pathways in order to excel in data analytics and consulting. Professor Yoo-Seong-Song's Applied Business Research (IS 514) and Information Consulting (IS 534) courses gave me an extraordinary experience of technology and business consulting aspects in a real-time environment. I have successfully utilized those concepts in my client projects at Ernst & Young. Other courses that I found extremely useful include Professor Vetle Torvik's Data, Statistical Models and Information (IS 507), Professor Michael Twidale's Entrepreneurial IT Design (IS 490), and Professor Wonderlich's Data Warehousing and Business Intelligence (IS 525). These courses prepared me for managing, cleaning, and interpreting data to make strategic decisions; prototyping for data products; and building data warehouses in my projects.
What advice would you like to share with iSchool students?
The main advice I would like to share with iSchool students is to choose their courses wisely, depending on which career they would like to pursue, and understand how they could use the knowledge they have gained from their coursework in the real world. The last and most important piece of advice is to develop a great brand presence on professional networks and consistently interact with professionals in their domain. This will not only help them build strong relationships with similar professionals but also better understand market needs and prepare accordingly. The process can be difficult at times but is extremely rewarding.
What do you enjoy doing in your spare time?
In my spare time, I love watching short films and documentaries on social impact, people, and culture. I am also a vocalist and create home audio recordings. Lastly, I enjoy cooking and trying new recipes, especially over the weekend—I am big-time foodie.