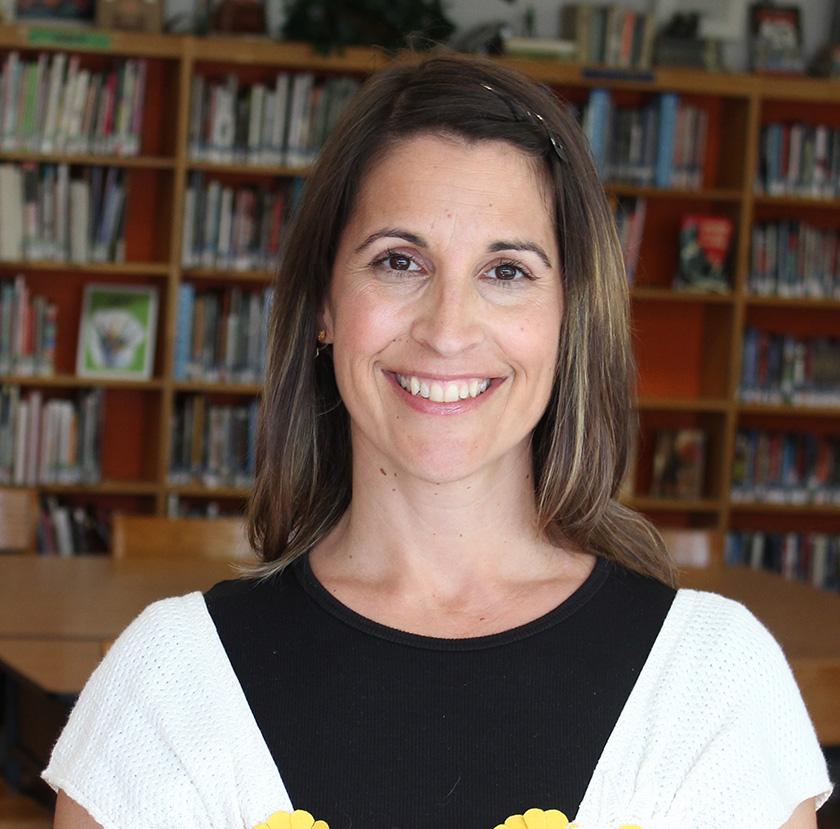 In recognition of the 20th anniversary of the School Librarian Licensure program, the iSchool is highlighting 20 school librarians who have made a difference in the field.
Kim Anderson (MS '07, CAS '09), librarian at Jefferson Middle School in Champaign, loves being a school librarian and mentoring future librarians. Through the years, she has mentored 25 practicum and student teachers in her role as a cooperating librarian. She also contributes her time and expertise as a member of the iSchool's School Librarian Licensure program advisory board.
Why did you want to become a school librarian?
I like to think that I was part of an informal "grow your own" effort. I was encouraged to become a librarian by Maggie Stephens, the former librarian at Franklin Middle School (where I was a classroom teacher at the time). She has since retired, but I am forever in her debt. As a reading teacher, I always relished chances to introduce students to new books. I was excited about the idea of being a school librarian, fully immersing myself in the books my students would be reading, and then getting to share them with my readers.
How did the iSchool prepare you for your position?
GSLIS, now the iSchool, was the greatest educational experience of my life. I was encouraged to think deeply about all aspects of school librarianship and how I could use what I learned to create a library and library program that would create lifelong readers. I was challenged to be flexible in my thinking and vision for the library so that it would continue to grow and meet the needs of our ever-changing population. My education has also prepared me to advocate for what I know is best for my library at the building and district level.
What do you like best about your job?
I love that there are so many different facets of my work that I never get bored. I'm a teacher, a curator, a programmer, a manager, a designer, a mentor, and planner. And that's just on Monday! But seriously, if I'm honest, one of my favorite things is having a student jump up and down when I give them a long waited for book. That feels amazing.
What advice would you give to current students?
Don't stop learning, stay flexible, and remember that you are the gateway to the library users of the future. Always remember you are your best cheerleader. It's not bragging if you are advocating for your program and highlighting the work that you do, as it improves student learning and engagement. And last, be kind, friendly, and helpful and they will use the library for life.