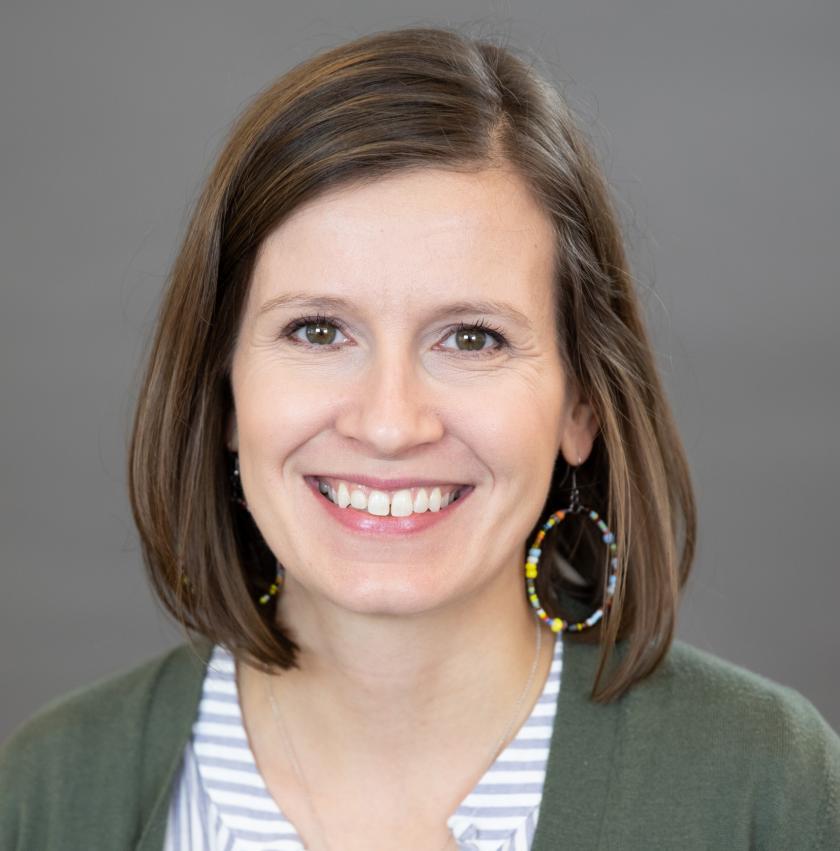 Librarian Rachel Wightman (MS/LIS '09) has spent her career teaching students to find information. Outside of her work as associate director for instruction and outreach at Concordia University in St. Paul, Minnesota, she is teaching church congregations how to spot and stop the spread of misinformation. For the past year, Wightman has been holding online training sessions for congregations across the country.
"We have access to so much information, and it's so easy to share, like, and post that I think we've created an online space that thrives on misinformation," said Wightman. "I've found that many church communities are experiencing the same divisions we're seeing in other areas of our lives. I wanted to provide a space for people of faith to think about how their faith impacts their online behavior (or not) and a chance to possibly engage in kinder, more productive ways."
Wightman's workshops offer a mix of hands-on tools and examples along with plenty of time for discussion. She teaches participants how to understand the information landscape, evaluate information, and decide how to engage with information.
"We need to acknowledge deeper motivations behind people's information-seeking habits," said Wightman. "Sometimes we teach information literacy skills as if people are in a vacuum. For example, lateral reading is a helpful tool, and teaching people to look up information about an author or creator before engaging with the content is beneficial. However, we need to acknowledge this is not part of our human nature. We don't naturally slow down or fact-check. I think librarians can help normalize how difficult it is for people to do those things. Those skills come naturally to us because we use them every day, but for many people, it's counterintuitive."
Wightman has found that workshop participants are interested in not only having the tools to help them evaluate information but also being able to discuss strategies for talking with their loved ones who believe misinformation.
"It's been a really cool opportunity to connect my professional and personal lives. It has also been such a rewarding experience to hear people say, 'I don't fact-check everything the way you showed me, but I pause more before I share things online.' None of us can fact-check everything or read every single article, but if I can give people tools to notice their behavior and be mindful, that seems like such a rewarding opportunity," she said.
Find out more at racheliwightman.com.