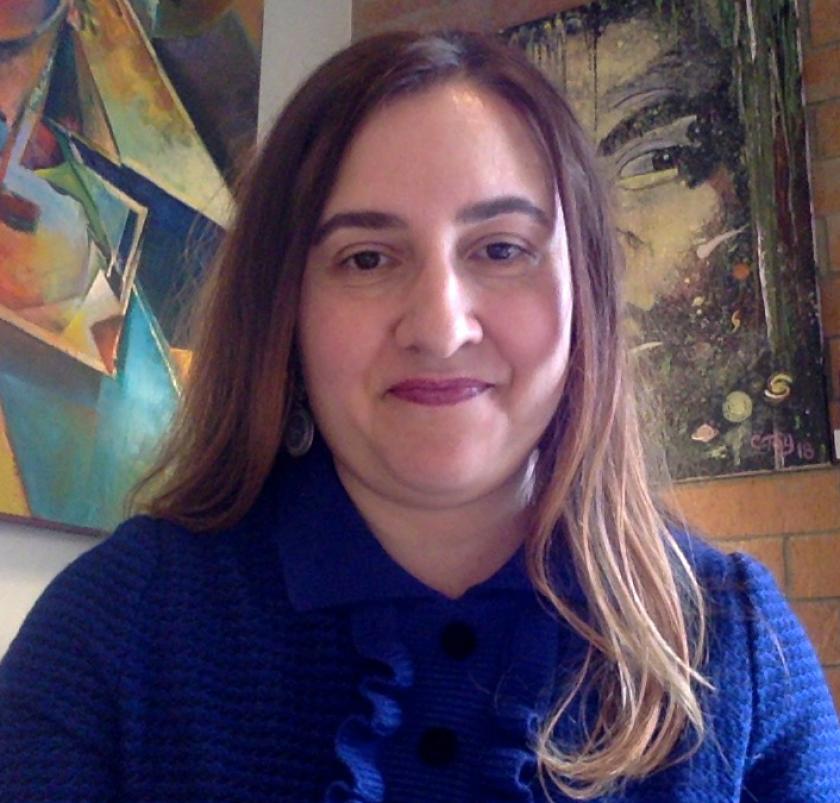 Kelly Czarnecki (MS/LIS '02) is the 2021-2022 president of the Young Adult Library Services Association (YALSA), a division of the American Library Association. She is excited about YALSA's new strategic plan, which is based on member needs and feedback. Czarnecki describes the plan as "a fresh start we can rally around that will make YALSA an even stronger organization!" She also is looking forward to serving as an alumni panelist at the iSchool's Fall 2021 Virtual Open House on September 3.
Where do you work and what is your role?
I work at the ImaginOn branch of the Charlotte Mecklenburg Library, where I am the Teen Loft manager. I supervise a staff of six that develops experiences for those ages 10-18. I also work at Charlotte Family Housing, which is a transitional site for families and their children. As a resident advisor, I answer phones, interact with volunteers and donors, and help support the residents who live at the center.
What do you like best about your job(s)?
I enjoy the variety. No day is the same—either at the library or the shelter! I also like that I get to be inspired by people on a daily basis.
What do you see as the most important impact of your work?
To allow people to be who they are. A lot of folks that we encounter have experienced some form of trauma, and the library can be a place to find their dignity again.
How did the iSchool at Illinois help you get to where you are today?
I had such passionate professors, such as Kate McDowell and Betsy Hearne. They love(d) what they do and weren't afraid to share that joy and knowledge with their students. I know it helped pave the way for me to grow into my own interests.
What advice would you like to share with iSchool students?
This is just the beginning. Be open to the possibilities that await you and don't hesitate to try new things! You never know who you might meet or where it could lead.
What do you enjoy doing in your spare time?
I enjoy practicing yoga, going for walks, and swimming at a nearby rec center, which is especially nice when it's 90 degrees outside!