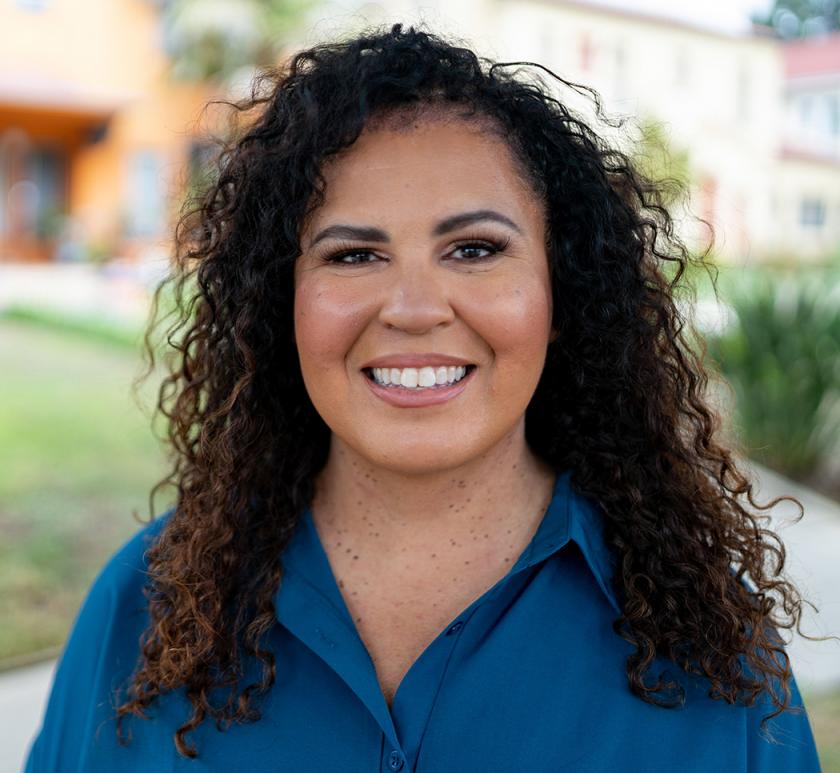 Internet studies and digital media scholar Safiya Noble (MS/LIS '09, PhD '12) has been named a 2021 MacArthur Fellow by the John D. and Catherine T. MacArthur Foundation. Noble, an associate professor in the Department of Gender Studies and African American Studies at the University of California, Los Angeles (UCLA), is among 25 fellows who will each receive $625,000 in unrestricted support over the next five years.
MacArthur Fellows are selected for their creativity, originality, and potential. By providing resources without stipulations, the foundation offers the opportunity for fellows to accelerate their current activities or take their work in new directions.
Noble's research focuses on transforming our understanding of the ways digital technologies and internet architectures replicate and magnify discriminatory racial, gender, and power dynamics. Utilizing her expertise in the information sciences and in-depth knowledge of the intersections among culture, race, and gender, she explores how the artificial intelligence and algorithms underpinning technologies have real and negative impacts on the lives of vulnerable people, particularly women and girls of color.
Noble's recent work includes Algorithms of Oppression: How Search Engines Reinforce Racism (2018), in which she demonstrates how search engines exacerbate racist and sexist stereotypes about Black women as well as other racialized categories of women, including Asian and Latina girls. She details how bias embedded within search algorithms promotes disinformation, reduces the political and social agency of marginalized people, and can lead to real-world violence. Her contributions deepen an understanding of the technologies that shape the modern world and facilitate critical conversations regarding their potential harms.
"It's been wonderful to see the ever-growing impact of Professor Noble's research, which began at the iSchool with her dissertation, 'Searching for Black Girls: Old Traditions in New Media,'" said J. Stephen Downie, professor and associate dean for research. "Her work underscores the need to expose and then eliminate the prejudices and disinformation that are embedded within the digital technologies our society uses on a daily basis."
In addition to her research, Noble works with engineers, executives, artists, and policymakers to think through the broader ramifications of how technology is built, deployed, and used in unfair ways. Her nonprofit community work to foster civil and human rights, the expansion of democracy, and intersectional racial justice is developing at The Equity Engine.
Noble also is co-founder of the newly established UCLA Center for Critical Internet Inquiry, an interdisciplinary research center focused on the intersection of human rights, social justice, democracy, and technology.
"We are so proud of Safiya and her contributions in this crucial area of research," said Dean and Professor Eunice E. Santos. "She is a trailblazer in the field in every sense of the word, and her efforts represent a call to action for scholars and researchers in the field of information sciences as well as internet ethics and social computing."
In addition to her appointment in the Department of Gender Studies and African American Studies, Noble holds an affiliate appointment in UCLA's School of Education and Information Studies. She is the coeditor of two additional books, The Intersectional Internet: Race, Sex, Class and Culture Online, and Emotions, Technology, and Design, and the "Commentary and Criticism" section of Feminist Media Studies. Her research has been published in The Scholar and Feminist Online, the Journal of Education for Library and Information Science (JELIS), and InVisible Culture.
In 2020, Noble was awarded the Distinguished Alumna Award from the iSchool Alumni Association (ISAA) and the inaugural Diversity and Inclusion Award from the University of Illinois Alumni Association.