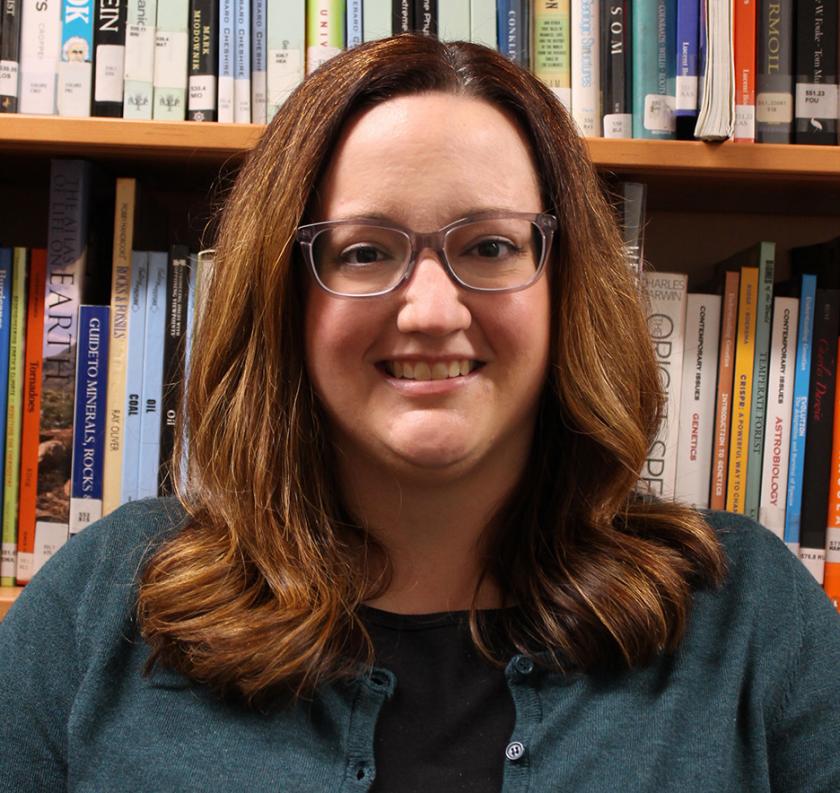 Lauren Ochs (MS/LIS '07) has always wanted to teach. In college, she decided to become a high school English teacher, because of her love for literature and admiration for an English teacher she had in high school. It was while completing courses and practicum experiences for her major that she discovered how much she enjoyed teaching reading and integrating technology into the classroom in meaningful ways.
"One day in a school where I was tutoring, I was working with a student in the school library, and it clicked that if I was a school librarian, I could do the things I enjoyed doing most and interact with all of the teachers and students in a school," said Ochs. "From there, I started looking into what I needed to do to become a school librarian. I really can't imagine doing anything else!"
After completing her bachelor's degree in English with teacher certification from Eastern Illinois University, she enrolled in the MS in library and information science program at the iSchool. Ochs is currently a school librarian at Mahomet-Seymour High School in Mahomet, Illinois.
"The best part of my job is that I get to do something different every day and work with a wide variety of people," she said. "My favorite tasks to complete are finding hidden gem titles to add to the collection, talking about books with students, collaborating with staff members, and working with the other school librarians in my district to support each other and create amazing libraries for all of our students."
Ochs shares her enthusiasm for school librarianship by serving as a cooperating librarian for iSchool students enrolled in the school librarian licensure practicum, a 100-hour supervised field experience of professional-level duties at an approved school library site.
"I would rate my experience serving as a cooperating librarian as a 12 out of 10! Getting to work with wonderful iSchool students who bring fresh eyes and new ideas has been a great way to continue infusing new life into my library. I've been able to get out of my comfort zone, and teachers in my school have seen new ways to utilize the library with each new person that I have supervised," she said.
Ochs credits the iSchool with not only preparing her for her career as a school librarian but continuing to support her by offering summer professional development, networking opportunities, and continuing education. She encourages current iSchool students to network with students, alumni, and professional organizations, such as the Association of Illinois School Library Educators (AISLE), in order to build a support system for the future.