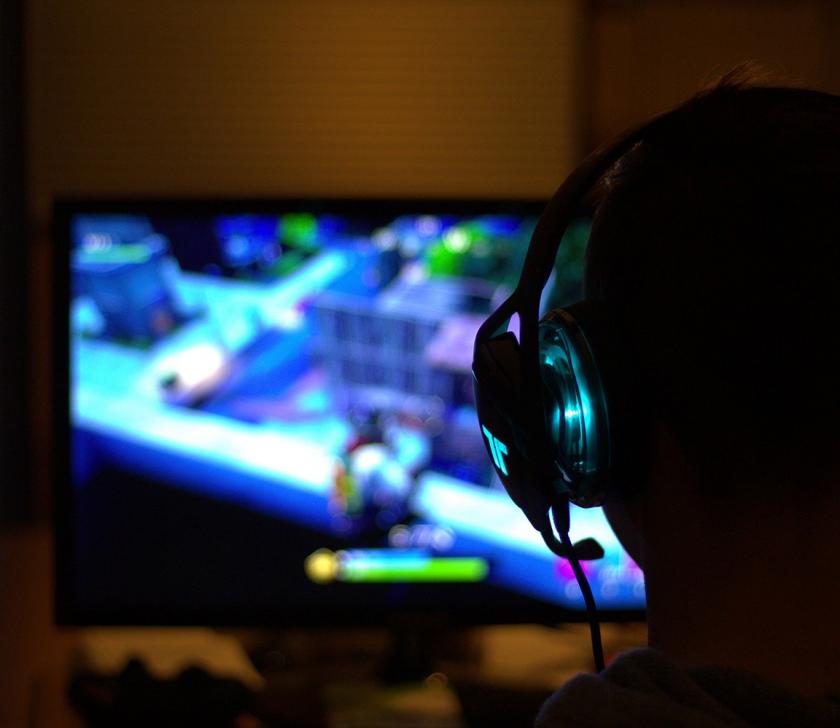 A new minor offered by Informatics Programs will foster critical skills in academic game studies and technical skills in game design. Open to undergraduates from all colleges and majors, the Game Studies and Design Minor will serve students who are interested in the study and design of games and the digital, extended, and virtual reality (XR/VR) and artificial intelligence (AI) technologies involved with the crafting of interactive systems and interfaces relevant to game, film, education, and media industries, as well as other emerging professions.
"Game Studies is an emergent field with topics of study and professional applications beyond the skills people associate with designing video games," said Judith Pintar, teaching associate professor and acting BS/IS program director. "Most businesses now use chatbots; advertising campaigns have become interactive; and brain surgeons, astronauts, fast food workers, and soldiers are all trained within extended reality and narrative simulations. Across professions, the skills and sensibilities of games and gaming—engagement, interactivity, empathy—are increasingly important in all sectors of our personal and professional lives."
Students minoring in Game Studies and Design are required to take three core courses, which will provide an introduction to game studies and design, offer social/historical perspectives on the videogame industry, and introduce the tools and principles of game design. In addition to these core courses, students must complete three approved upper-level Game Studies electives totaling at least nine credit hours. Students in the minor can choose a combination of classes or focus on an area of interest through suggested pathways, including Design; Education and Research; Film and Media; Games and Society; Music and Sound; Performance and Dance Technologies; Programming; Theater and Production; Visual Arts; Writing and Narrative Design.
In 2020, the iSchool assumed administration of Informatics Programs, which fosters interdisciplinary research, education, and community engagement involving the application of computing and information in diverse areas, including the natural sciences, humanities, arts, and social sciences as well as engineering and business. In addition to the new Game Studies and Design Minor, programs include the PhD in Informatics, MS in Bioinformatics, and Informatics Minor, as well as the CU Community Fab Lab, a makerspace for tinkering, design, and prototyping.