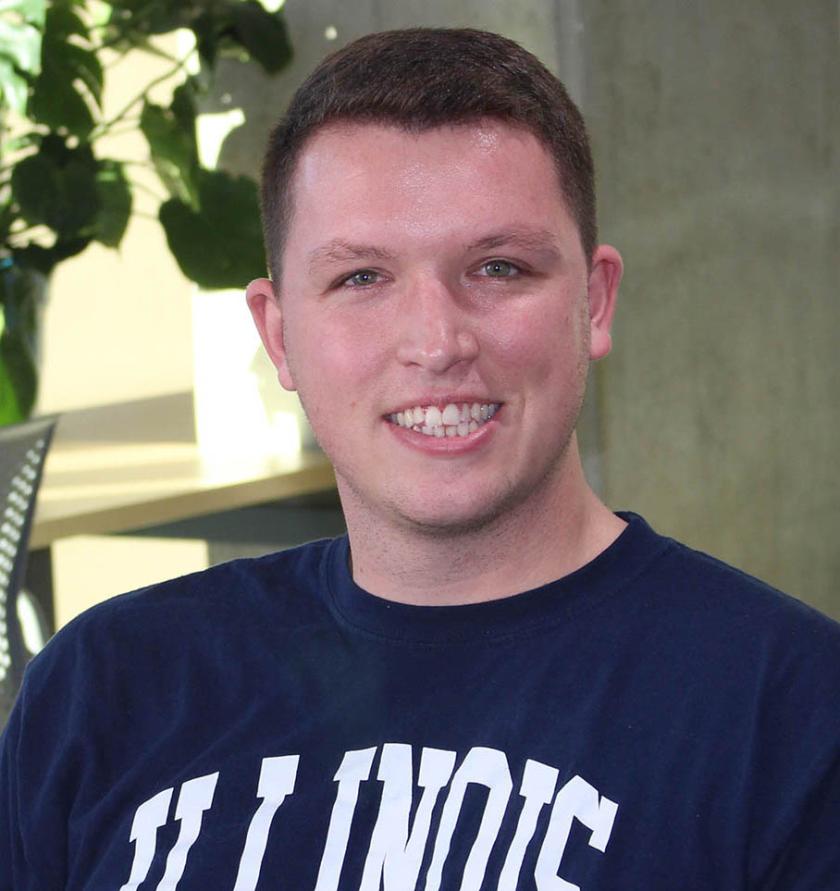 For Kam Wells (MS/IM '18), working for the Boston Red Sox is a dream come true. A baseball player and lifelong fan of the sport, Wells was a graduate data analyst for the U of I Division of Intercollegiate Athletics Sports Technology Department while he was an iSchool student. Now he works with player-related data—analyzing and storing it, as well as everything that goes into running a professional baseball team.
Where do you work, and what is your role?
I am a data engineer, baseball systems for the Boston Red Sox.
What do you like best about your job?
My favorite part about my job is getting to be around the game of baseball. I was fortunate to play baseball as an undergraduate, and through my master's degree from the iSchool, I was able to combine my passion for baseball and my education into a career.
Why did you decide to pursue a degree in IM?
I decided to pursue my MS/IM because I knew that understanding big data would be an important skill to have moving forward. Also, I recognized that this degree would allow me to not only gain real-world experience of how to work with big data but also teach me how to be a data professional.
How did the iSchool help you get to where you are today?
The iSchool helped me to get to where I am today because it not only allowed me to learn and grow as a data professional, but I was able to steer my education towards whom I wanted to be. I remember one class, in particular, that gave the opportunity to choose our own datasets, so naturally I chose baseball. This provided me with real-world examples of working in baseball, which I could use as a talking point when applying to jobs in the industry.
What advice would you like to share with iSchool students?
I'd tell iSchool students to not be afraid to ask questions and get to know your peers. Everybody around you is a like-minded aspiring data professional, so there's no better place to grow your network than at the iSchool at the University of Illinois.
What do you enjoy doing in your spare time?
In my spare time, I enjoy doing something active outside, eating ice cream, or watching University of Illinois basketball and the Game Show Network.

Kam Wells (MS/IM '18) talks about his experience in the MS/IM program and how it helps him in his work with the Boston Red Sox.