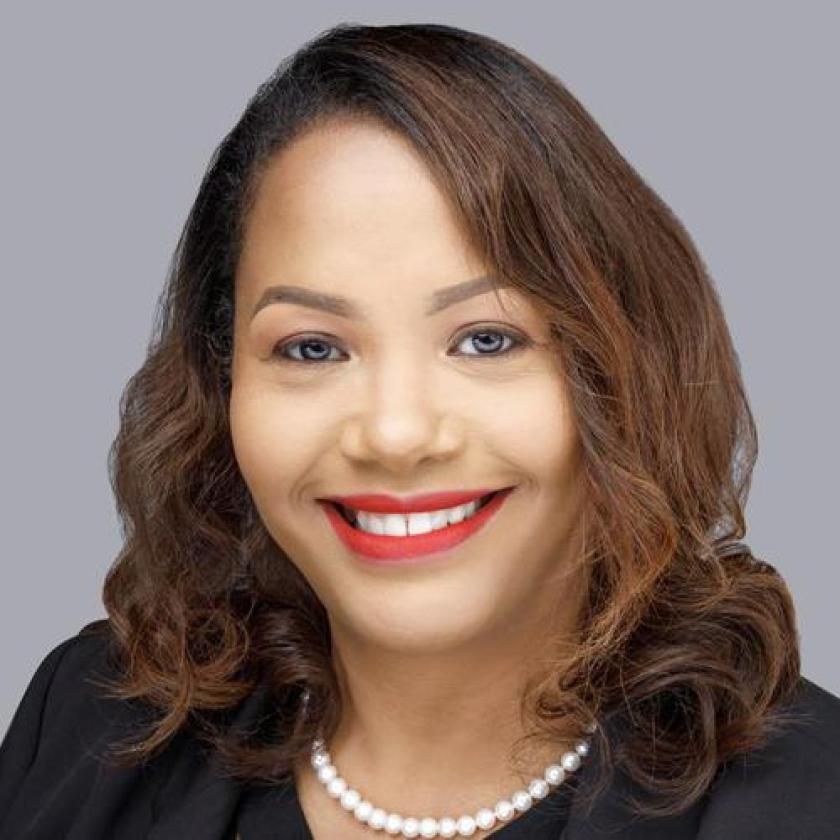 Tamela Chambers (MS/LIS '05) serves as the branch manager of the Chicago Public Library's Beverly Branch. She is also the recipient of the 2022 Demco Black Caucus American Library Association (BCALA) Excellence in Librarianship Award, which recognizes librarians who have made significant contributions to the promotion of African Americans in the library profession. "I'm deeply honored to be a recipient of an award that so many others that I admire have received," said Chambers. "It is great to have my work acknowledged but is also a reflection of all who took the time to mentor/coach and instruct me on my path to librarianship."
Where do you work and what is your role?
I am currently the branch manager of the Beverly Branch of the Chicago Public Library.
What do you like best about your job?
I love connecting with the community to deliver programs, services, and materials to meet their needs. Community outreach is one of my favorite parts of the job.
What do you see as the most important impact of your work?
The most important impact of my job is igniting curiosity in patrons and my team. This curiosity leads to the development of lifelong learning!
How did the iSchool at Illinois help you get to where you are today?
The iSchool gave me the soft and hard skills I needed to deliver library programs and services to diverse communities in both school and public libraries. I received a well-rounded education that enabled me to transfer those skills across intellectual levels to serve all ages.
What advice would you like to share with iSchool students?
Although you may have chosen a specialty, constantly evaluate how your classes and the requirements for various roles in librarianship transfer. Stay curious and keep learning.
What do you enjoy doing in your spare time?
I enjoy hanging out with family and friends, biking and jogging by the lake, and going to see my favorite artists in concert.