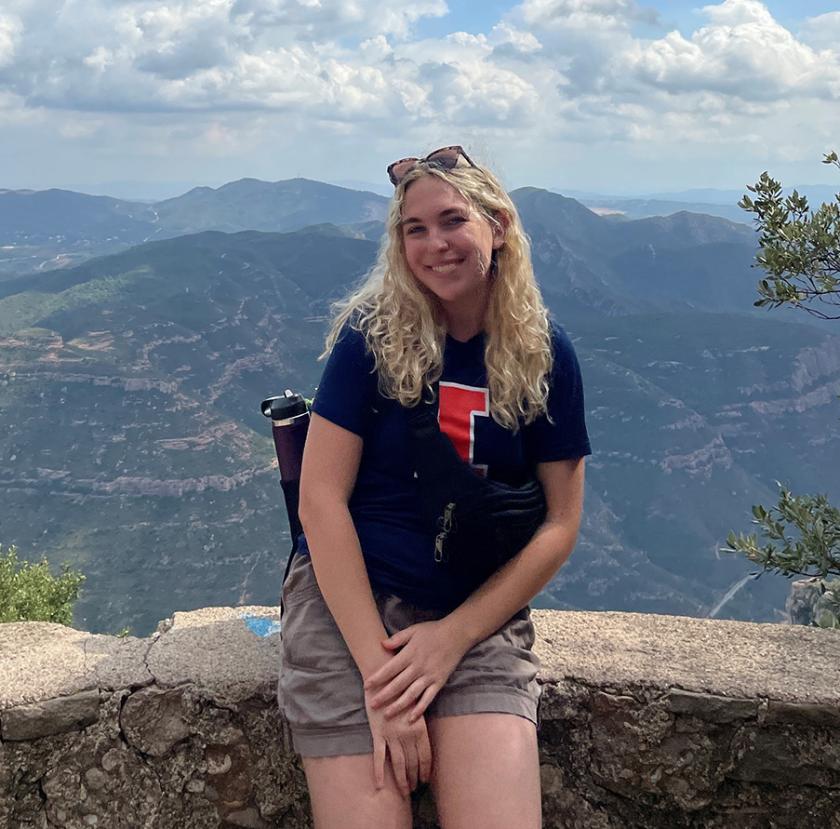 BS/IS student Shannon Dwyer discusses her study abroad in Barcelona this fall, an experience that she says has been "a true test of my independence and resilience."
Why did you decide to study abroad?
Studying abroad is a once-in-a-lifetime opportunity that I knew I had to take advantage of when I got to college. Having lived in Illinois my entire life, I wanted to experience living somewhere new and really immerse myself in a different culture.
Where are you currently studying, and how long is your program?
This fall, I am studying in Barcelona, Spain, for a semester-long program.
Tell me about your experience so far.
So far, it has been a true test of my independence and resilience. Not only have I learned to adapt to a new language and the occasional moments of culture shock, I have learned a lot about myself and the world. I am so grateful to be able to practice my Spanish, try amazing foods, and live in a beautiful, walkable city with so much history.
Would you recommend study abroad to other students, and if so, why?
I would highly recommend that other students consider studying abroad! Although you may be out of your comfort zone at times, it will be one of the most interesting and rewarding times of your life.
How has this experience benefited your academic and professional life?
While abroad, I have learned how to interact with people who are different from me culturally, which has improved my people skills. The teaching style and grading at school are also different here than they are in the States, so navigating my classes has helped me learn how to stay organized and develop better time management skills. In general, I have become much better at adapting to new situations, which has made me more confident in myself.